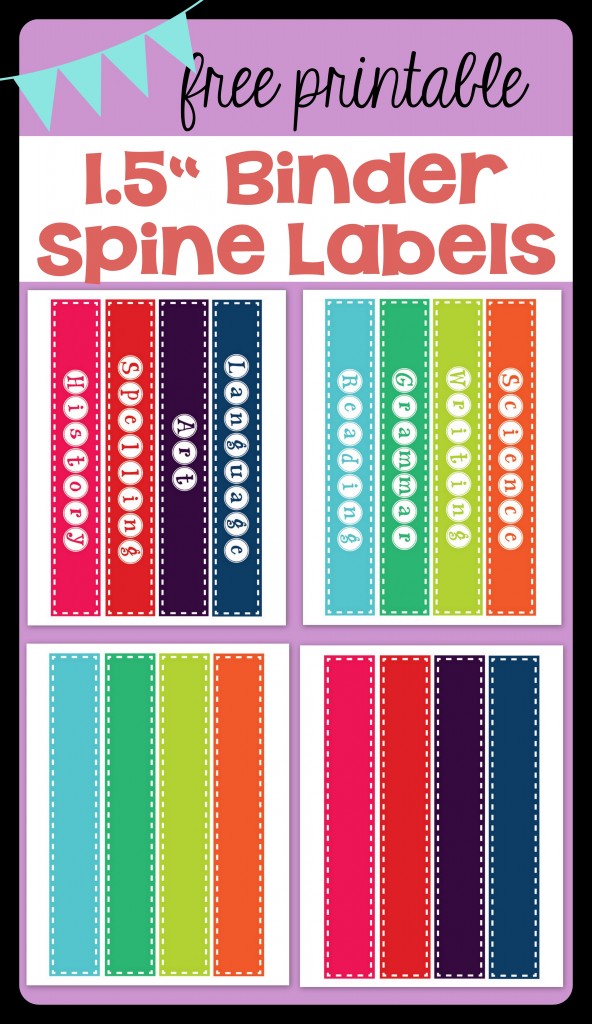 I'm getting organized! And I'm determined to keep an organized record of my kids' schoolwork. We're starting out following The Well-Trained Mind schedule/model and she recommends this kind of record keeping system, so we're going for it.
It's working out great so far – I keep all the papers we complete on a clipboard in our book box and file them at the end of the week.
You can get organized with me! Here's a link to my free 1.5″ binder spine labels (fits the spine of a 1.5″ notebook). I included the basic school subjects and also some blanks for you to customize.
[Speaking of getting organized, check out the Get Organized, Get Happy ebook]
A little organization does a body good.