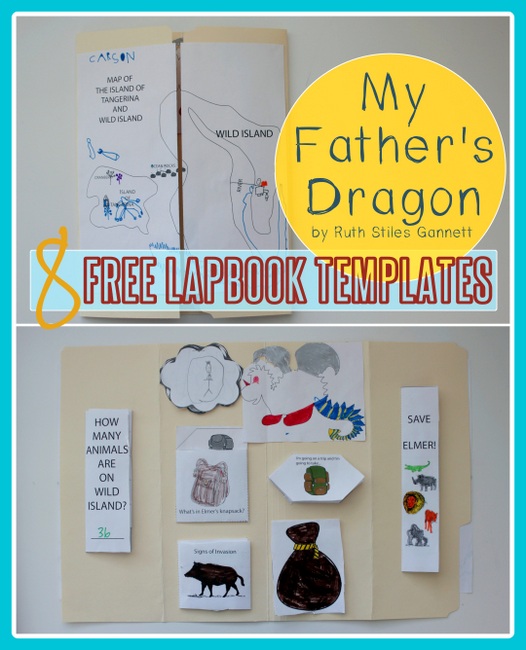 I haven't posted a lot about this, but I'm homeschooling my 1st grader part time this year. He's a good student and has been successful in public school but I want to be more involved with his education. We're having lots of fun, especially with lapbooks. We recently read My Father's Dragon by Ruth Stiles Gannet aloud and I created a little lapbook to go along with it. (Download my lapbook here.)
There are 11 different activities that fill up one file folder – they're all easy and fun for preschool through first graders and even older.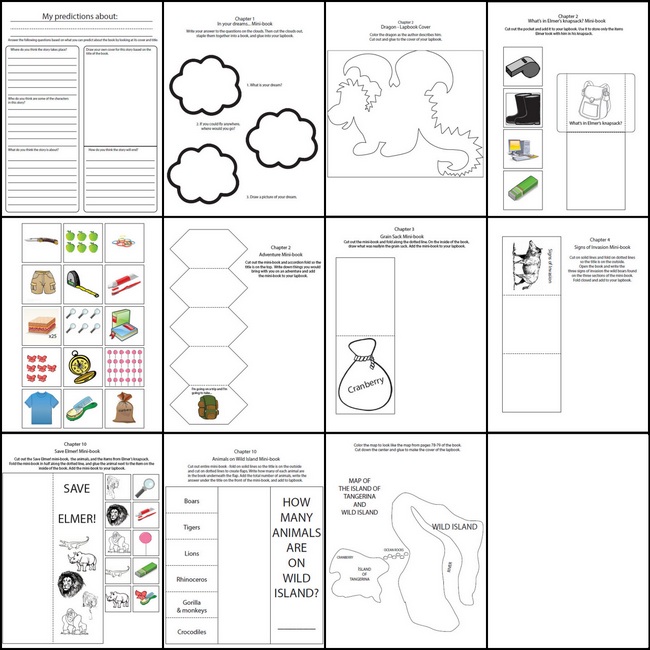 There are plenty of other free lapbooks and other activities out there for this book, here are a few I found:
We love lapbooks, hopefully I'll find some time to create some more to share!