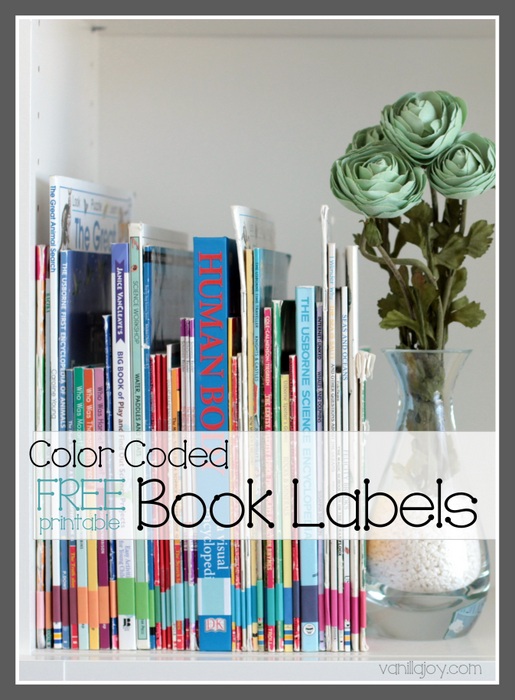 We are gearing up for our first year of homeschooling and I'm excited! I've been getting all my curriculum and supplies organized and I realized that our home library needed an overhaul. So I created some labels to help us (even my pre-readers) keep our library organized and also to make finding books by topic easier.
I looked at our books, at the library, and this blog post to come up with some pretty general topics. Each topic has its own color to mark the spine of the book and there's a label that folds over to the front side.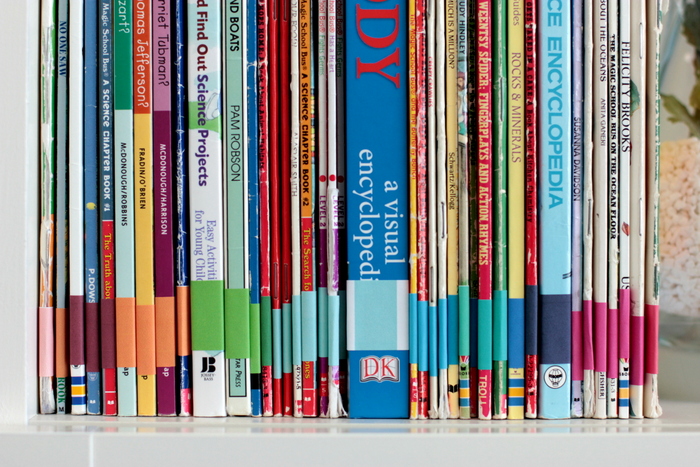 I love all the colors – so pretty! One of these days I'm going to finish the job and put a piece of clear packing tape over each label so they don't get picked off by my little readers.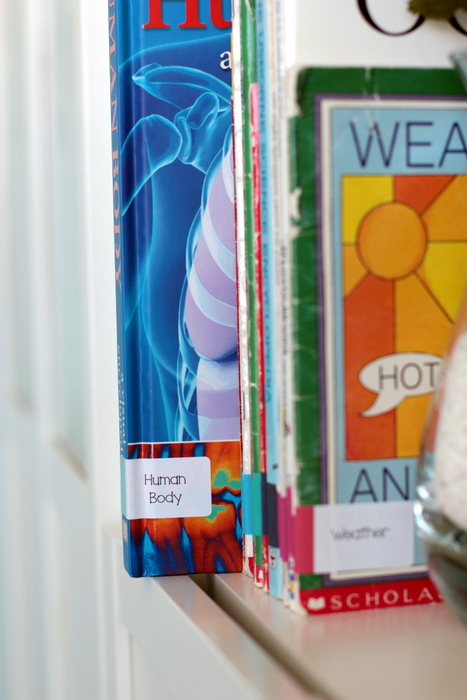 There's the front view. I cape up with 30 topics but I think over time I'll need to add to our list.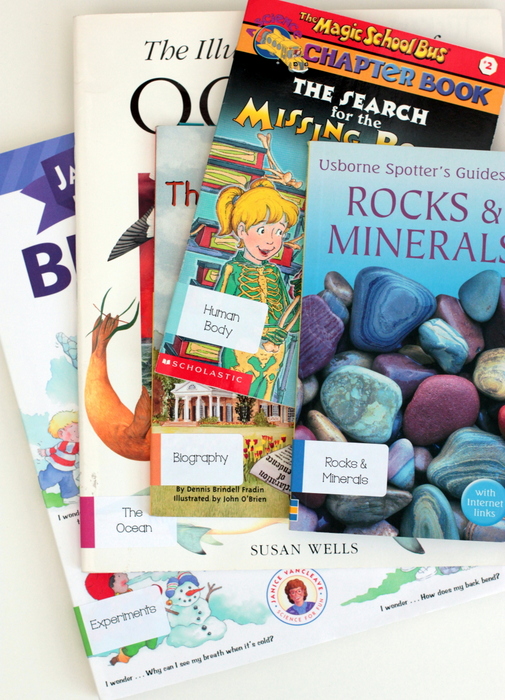 I'm feeling better about starting school and adding to our library with this new system. And I'm excited to be able to send my students into our library to pick out books for the topic we're working on that day.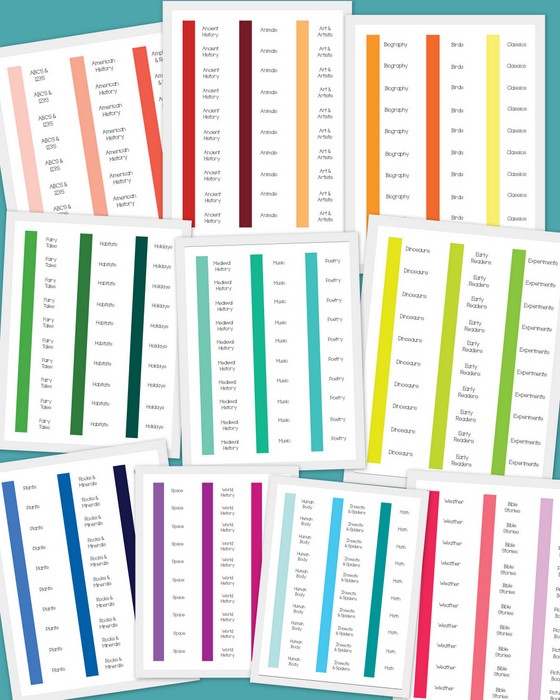 To organize your books using my labels here's what you'll need:
GATHER MATERIALS
Avery white address labels – 1″ x 2 5/8″ (either 8860 or 16460 (this package is removable labels)
clear packing tape
PRINT THE LABELS
I created two versions:
Blank Book Spine Labels

 – this version has no text so print them on the address labels and hand write your own topics. 

*NOTE* There is no outline to see where the individual labels will be, so if you want to type your own labels onto my blank template that's fine, just be careful about the placement of the text. 
Here are the topics I included in the w/Text version:
ABC's & 123's
American History
Amphibians & Reptiles
Ancient History
Animals
Art & Artists
Bible Stories
Biography
Birds
Classics
Dinosaurs
Early Readers
Experiments
Fairy Tales
Habitats
Holidays
Human Body
Insects & Spiders
Math
Medieval History
Music
The Ocean
Picture Books
Poetry
Plants
Rocks & Minerals
Science
Space
Weather
World History
I'm one project closer to feeling ready to start school. There's still so much to do, but we're excited!!!