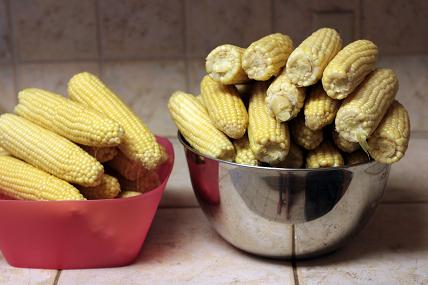 Winco had corn on the cob on sale 10/$1 so I bought 40 ears to freeze. Frozen corn is so much tastier than canned! I had some left over from before, so I did 45 ears of corn in about an hour – not bad!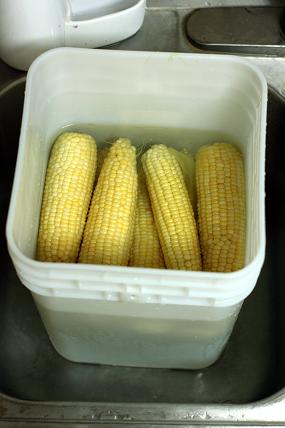 Blanch corn for 5 minutes – I had 2 pots of water going. Add the corn slowly to keep the boil going and start the time when the last ear is in.
When the time is up, transfer the corn from the boiling water to ice water to stop the cooking as immediately as possible.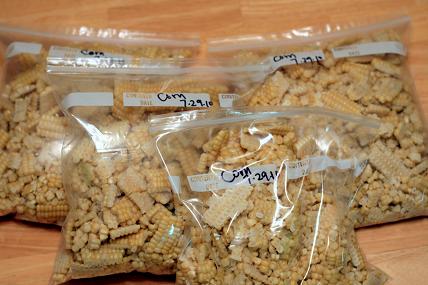 Cut corn off cob, put in freezer bags, label, and you're done!
I can't wait to have real corn all winter long!