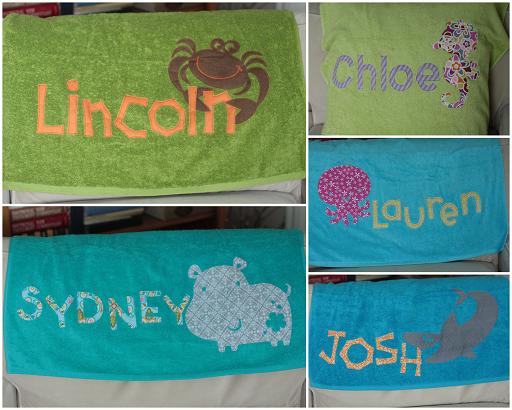 I have posted about these several times before, but appliqued bath towels are one of my favorite gifts to give. They're so fun and easy and adorable! (These templates are from Life is a Beach and Create a Critter cartridges.)
If you've never cut fabric with your Cricut, watch my video to learn how:
I have not yet given these towels to their eventual owners, but I'm sure they're going to love them!