I know I'm a way behind on this little jewelry craft, but better late than never, no?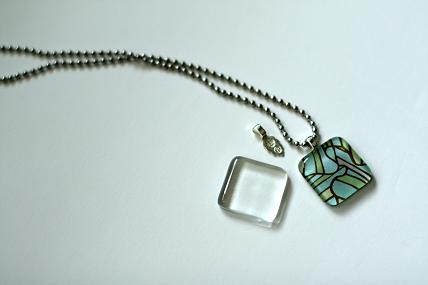 During our annual summer trip to Oregon, my sister shared her glass pendants and scrapbook paper with me and we made a handful of these easy necklaces to accessorize any outfit.
What you'll need:
silver chain
pendant bails
diamond glaze
scrapbook paper
Put a dot of diamond glaze on the paper and press the tile down, rubbing the tile in a circular motion to make sure the glue spreads out completely. Then cut around the tile and sand the edges. Glue the bail to the back of the tile and thread the chain through. Easy!
Have you all done this already? Have I totally missed the boat???