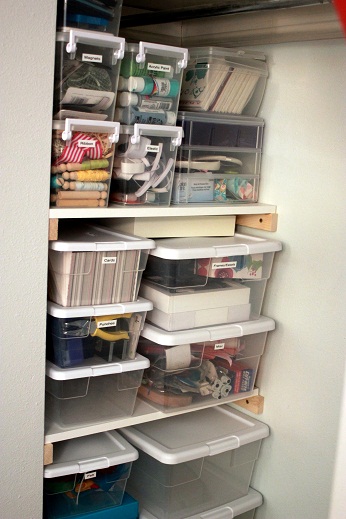 After getting the big stuff for our newly furnished office, we built more shelves in the closet for more craft and office supplies. I needed more shelf space for all the little stuff that needed to be separated and organized in small containers.
I use the same three containers to store most everything – 2.5 quart, 16 quart, and shoebox Sterilite plastic containers. We built the shelves to accommodate these containers to make the most efficient use of the space, and now all of my crafting stuff is confined to my desk area and this closet.
A miracle considering where I started…and only possible because I got rid of A LOT of stuff.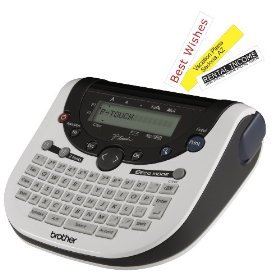 Anyway, I don't feel completely organized until I've labeled everything in sight so I went hog wild labeling all these containers using the fabulous Brother P-Touch label maker complete with laminated tape which is my new favorite thing.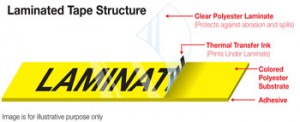 Remember the label test from a few weeks ago? The laminated tape is what makes the labels suitable for indoor or outdoor use and virtually indestructible. I could use more indestructible in my life…

There are also two different font choices – it's always nice to have choices…and lots of other great features including
3 font sizes, 3 widths, 9 styles (bold, outline, shadow, italic, vertical, etc.)
15 Deco Mode Patterns
Label tape up to 12mm wide
Easy-view, 15-character LCD display
Prints 1 or 2 lines of crisp text
6 Auto Formats and 7 Framing Options
Built-in memory, saves up to 9 of your favorite labels
Automatically adjusts text size based on tape width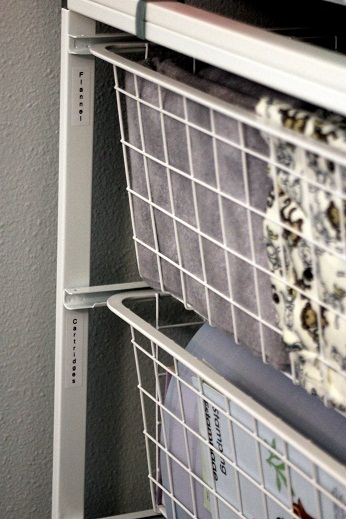 The option to print vertical labels is fabulous and perfect for my ANTONIUS wire basket frame.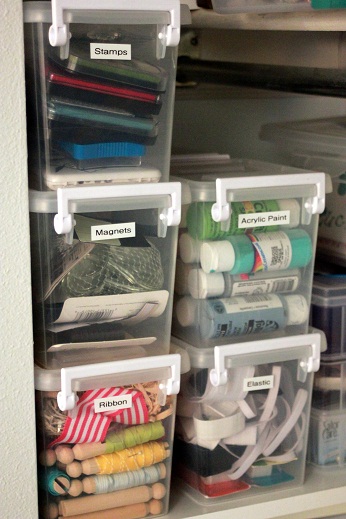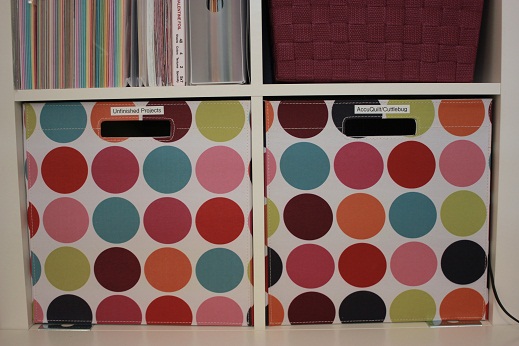 I love how you can print large letters so everything is very clearly marked and I could read it even without my glasses on.
The labels in the bottom picture are stuck to my fabric bins and they're stuck good! These labels will stick to anything…
The Brother P-Touch labeler is easy to use and with so many different choices and options I have lots more labeling to do!
{I wrote this review while participating in a campaign by Mom Central Consulting on behalf of Brother P-Touch and received a product and gift card to facilitate my review and a promotional item to thank me for taking the time to participate.}