Last week I made some cards for the 4 graduating girls who go to my church. To get some ideas, I flipped through my online subscription of Cards magazine from Northridge Media – I love how you can bookmark your favorite pages and make notes and how I don't have to store all the actual magazines.
Anyway, here's what I came up with: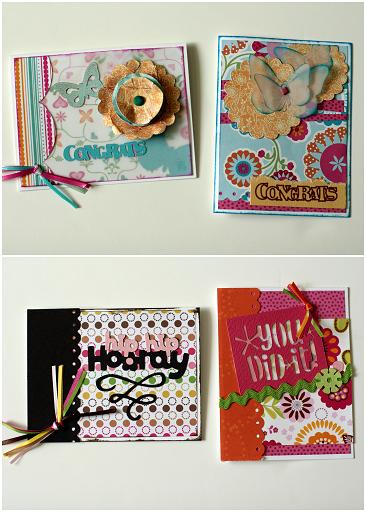 Something I've started doing a lot lately is using several strands of that skinny and inexpensive Offray ribbon. I punch two holes right next to each other, thread the ribbon through with a yarn needle, and tie a knot. I love how it gives me more color and dimension. Butterflies are also one of my favorite things right now and I loved using girly colors!
Congrats to all of your graduates this year!
Click for more cricut craft ideas.