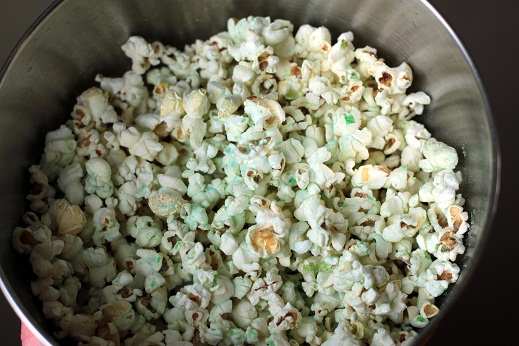 Popcorn is one of my favorite snacks, and this week MAKE IT GREEN!
Pop some popcorn using your method of choice (I use a Whirley-Pop). Drizzle (lots of) melted butter over the popcorn, add some salt and some green Jello powder.
If you like sweet and salty, you'll love this.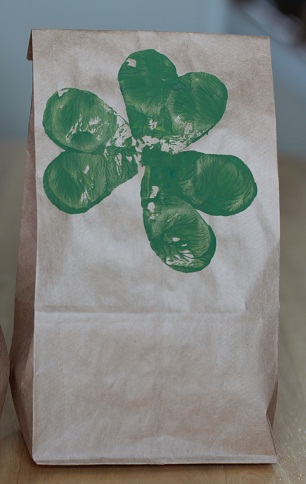 If you feel like sharing, decorate some brown paper bags and deliver to neighbors and friends. We made this shamrock design with a heart stamp and some green paint.
HAPPY POPPING!