My son would have me trace his hand a million times if I would do it! Instead, we decided to make hand and foot print magnets for him to enjoy all the time!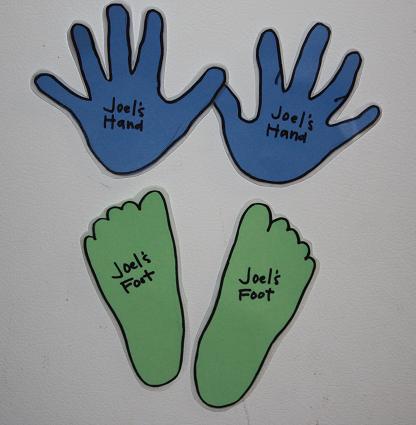 Supplies
colored construction paper or card stock
pencil
permanent marker
scissors
clear contact paper
adhesive backed magnets
You and your kids will have lots of fun making hand prints, outlining them in permanent marker, cutting them out, and covering with clear contact paper.
We're going to make a whole set with Mom, Dad, Grandparents, and cousins prints – all the different shapes and sizes will be so fun on our refrigerator!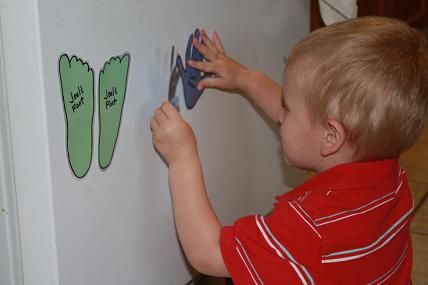 When he's finished playing with these handprint magnets, I put them away so he doesn't get tired of them (and they don't get thrown on the floor and ruined…).
Enjoy!