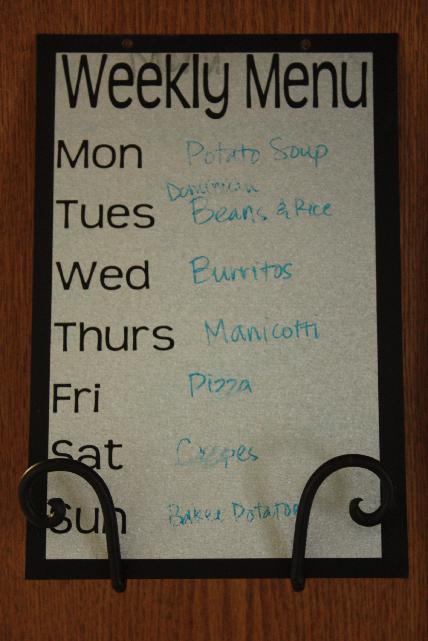 If you're looking for some handmade ideas for Christmas this year, a vinyl menu board is a very easy and very inexpensive project that would make a great gift!
I bought an 8×12 sheet of flashing at Home Depot for $.97, a roll of black electrical tape for another $.99, and some vinyl scraps I finished this menu board in less than 1 hour.
Wrap the edges of the flashing with electrical tape in your favorite color, slap your vinyl on there and you're finished! I did punch 2 holes in the top to hang the whole thing from some ribbon but then I found this easel and decided to use it instead.
I'm going to make another one with a magnetic white board because the flashing isn't as "dry erase" as I thought it would be. I have to use washable markers and the don't show up very well on the flashing. The dry erase markers I have don't erase…so the flashing works as long as you give a marker that works along with it. Otherwise try a white board.
Happy Handmaking!
Click for more cricut craft ideas.