I just pulled out my box of hats cause BRRRRRRR! It's been cold here! We switched from beautiful fall to frigid winter overnight.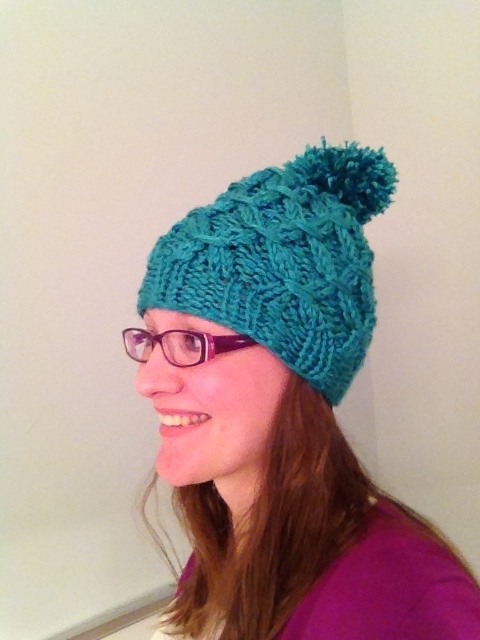 I hates cold weather, but cute hats save the day. I made this one last winter and it's one of my favorite – Another great pattern from ShanaGalbraith! Remember her? She's the creator of the giant flower headband everybody has loved so much.
This is a knitting pattern and it's called Blue Smocked Cable Slouchy Beanie. It was so fun to make and such a cute design.
I've been scouring Etsy for this year's new favorite patterns, I'll be sharing soon! In the meantime, share your favorite knitting/crochet hat pattern with me, please!