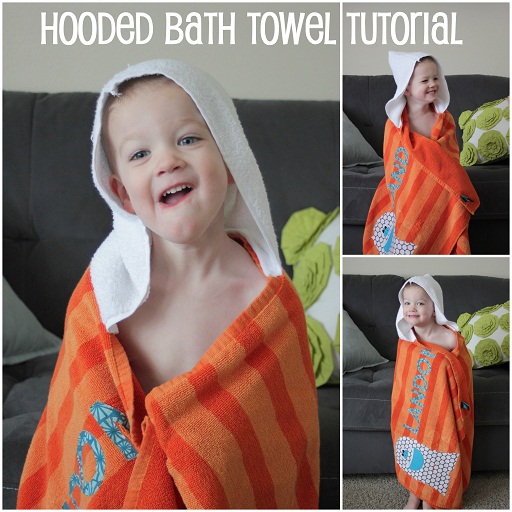 This isn't Landon…it's Gus wearing Landon's towel, and isn't he a silly goose.
My boys each have their own hooded towel and they're great. So easy to make and they hang on the hangers sooo much easier with a hood.
EVERY kid needs a hooded towel, that's all I'm saying, and here's what you need:
1 bath towel (Target's Room Essentials brand is my favorite, so many great color choices)
1 hand towel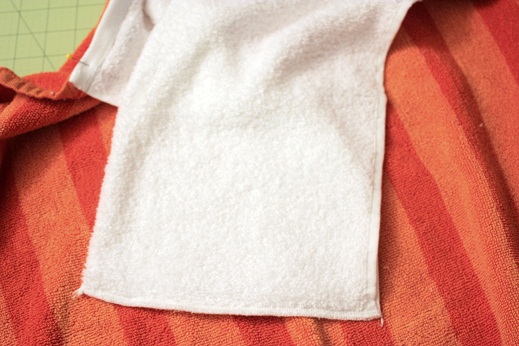 1. Cut the hand towel in half (hamburger style so it's fatter and shorter instead of long and skinny…make sense?).
2. Fold the towel in half so the cut edges are together and sew them together with a 1/2″ seam. If you have a serger, even better, serge the seam instead.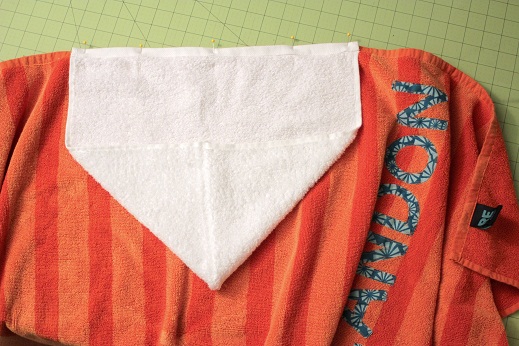 3. Find the center of the bath towel (along one long edge) and the center of the hand towel (along the original short edge of the hand towel), match them up, and pin.
4. Sew the bath towel to the hand towel right where the finished/woven edge of the towel meets the terry cloth part.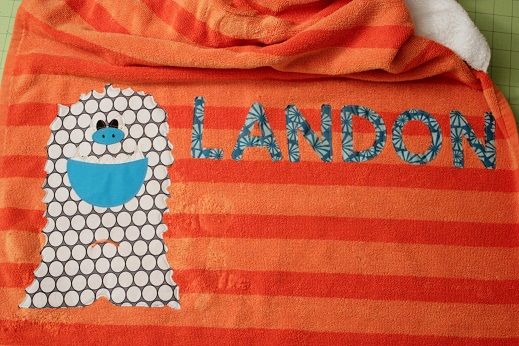 I appliqued this one first for the little Lando with an adorable monster (read all about cutting fabric with a cricut here). He's all set for bath time!