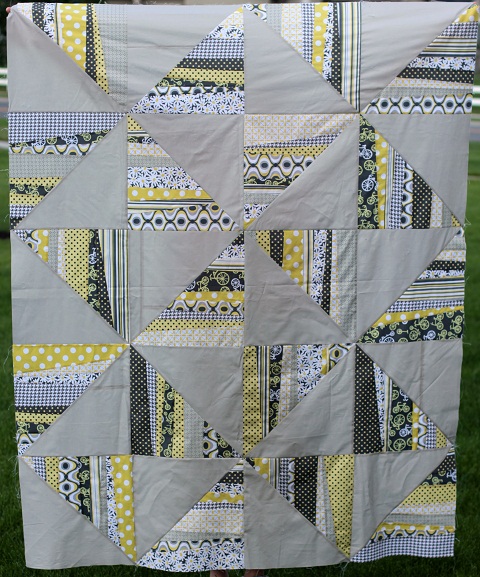 But first…I finished the Citron Grey quilt top! I think I'll call this quilt Half Crazy. I love it!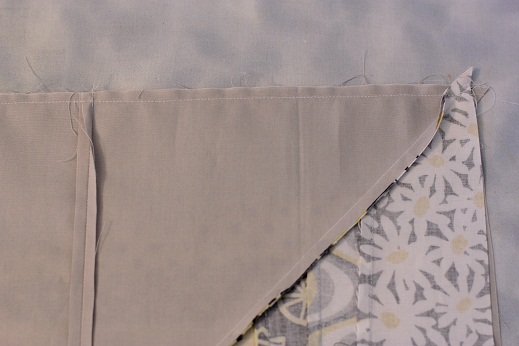 Pressing seams can be tricky in quilting…open or to the side…? I think it's a matter of preference. I used to be a strict open seam believer (because I learned to sew clothing first probably) but I do like the look of pressing them both to one side.
I've read many quilting books that all recommend this method of pressing.
Lay the fabric out just as you sewed it together, right sides together.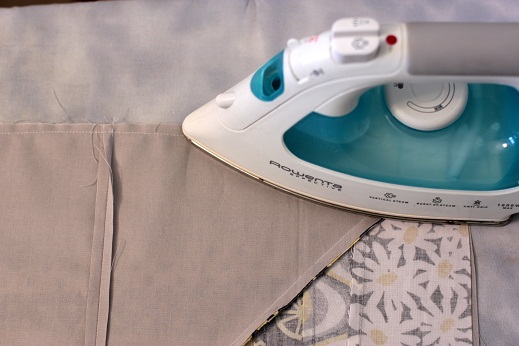 Press the seam as it was sewn first, just flat and straight with the seam away from you and the fabric coming back towards you.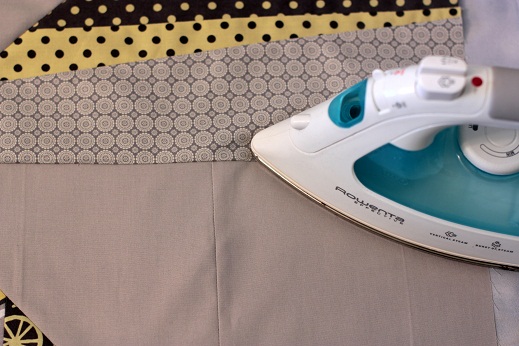 Lift the top layer up and over and press so that the seam is still facing away from you underneath.
This is a very easy and nice way to press I think. And they always say to "press" and not iron (which means not to slide the iron around on the fabric but to lift and press) but I have a hard time remembering and being patient enough to do that.
I have plenty of scraps from this quilt and I think I'll make Baby #3 a little car seat quilt…do I have enough time??? We'll see!
(And a word to the wise…I'll be doing a giveaway of this Citron Grey Michael Miller fabric next week!)