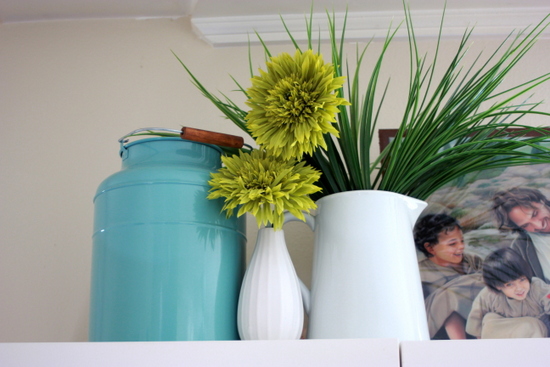 I have been working on jazzing up my table-top decor over the last few months. On my most recent trip to IKEA I found some goodies! My colors must be way in right now because I was seeing them everywhere!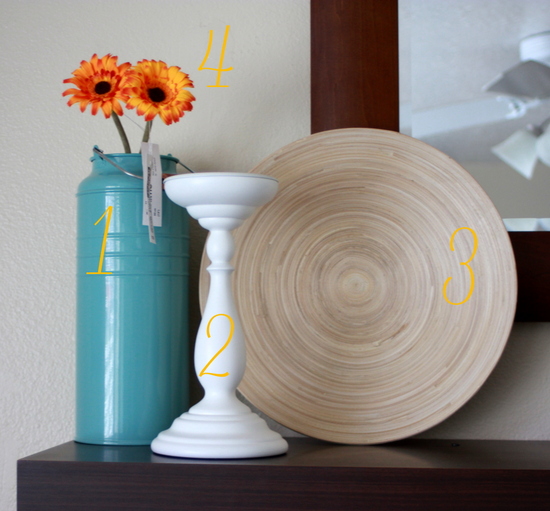 1. SOCKER Vase – $12.99 – comes in a set of 2 (the larger one is in the first picture). So cute and perfect color! Also comes in a really fun tomato color.
2. ARYD Block Candle Holder – $9.99 – I've almost bought this item a handful of times. I finally did it.
3. HULTET Dish – $5.99 – love the light color, it's a good contrast with all of our dark wood. I love the texture too.
4. SNARTIG Flowers – $1.49 – I finally figured out another color to go with my greens and blues! Love this bright and cheerful orangey-yellow, it's perfect.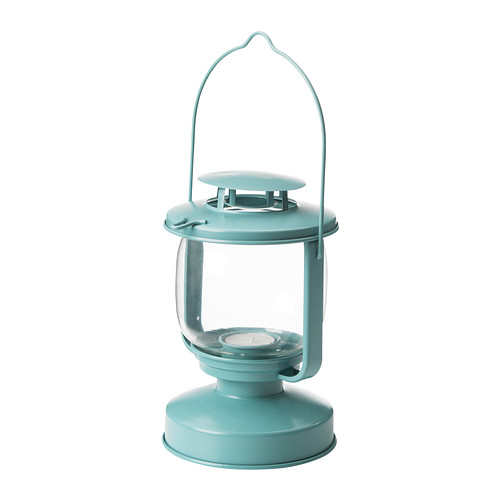 I would have bought one of these if they hadn't been sold out. Not sure where I'd have put it, but I LOVE that color!
Maybe they have them in now…I guess I'll just have to go check it out…