I participated in a campaign on behalf of Mom Central Consulting for Triscuit. I received products to facilitate my review and a promotional item as a thank you for participating.
Sometimes, a salty and crunchy cracker just really hits the spot, and the cracker I usually turn to is Triscuit. They have the most interesting, delicious flavors, are perfectly salty and crunchy, hearty and satisfying.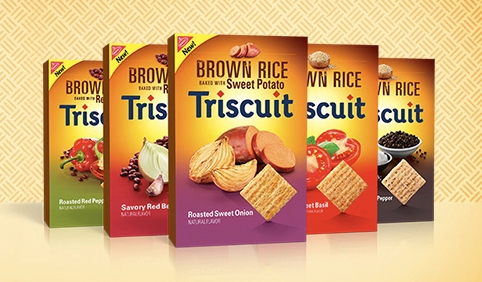 Brown rice Triscuits flavors are baked with delicious real ingredients, seasonings, and natural flavors, offering a new take on the classic wheat flavor and texture. Their variety of flavors include:
Brown Rice Triscuit seasoned with Tomato & Sweet Basil
Brown Rice Triscuit seasoned with Sea Salt & Black Pepper
Brown Rice Triscuit baked with Red Bean, seasoned with Roasted Red Pepper
Brown Rice Triscuit baked with Red Bean, seasoned with Savory Red Bean
Brown Rice Triscuit baked with Sweet Potato, seasoned with Roasted Sweet Onion
This week I got to try out three of them:
Sweet Potato
Sea Salt & Black Pepper and
Red Bean
My favorite by far was the Sea Salt & Black Pepper – I'm a salt & pepper kind of girl, I add both to almost everything, and I LOVED this cracker. Baked with 100% whole grain brown rice and wheat, each serving has 21 grams of whole grain, no high fructose corn syrup, hydrogenated oil, or artificial flavors. Those are all the things I always check labels for!
The Red Bean was interesting and really yummy with bean dip and guacamole. This variety had a very southwest, Mexican food kind of  flavor which I wasn't expecting. It was a very new kind of cracker flavor for me and I liked it!
The Sweet Potato was my least favorite. I don't generally like sweet potatoes, so I wouldn't have ever purchased this on my own, but it was kind of fun to try. It was good, still very hearty and flavorful, just not my favorite kind of flavor. But if you're a sweet potato girl, I'm sure you'll love it!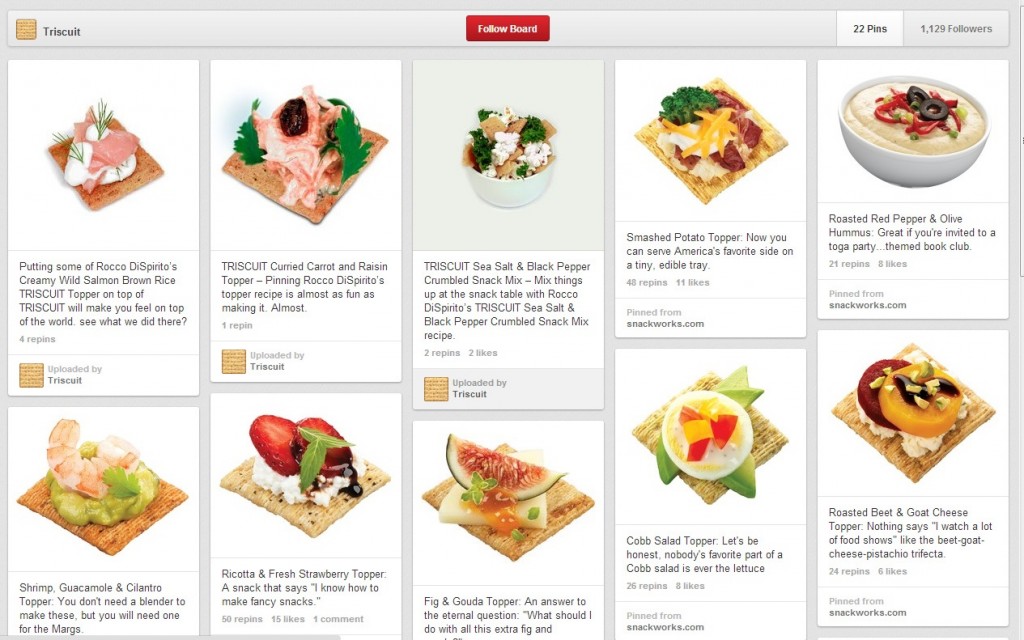 If plain Triscuits aren't enough for you, check out the Triscuit recipe Pinterest board, created by Triscuit and Rocco DiSpirito. So many delicious ideas!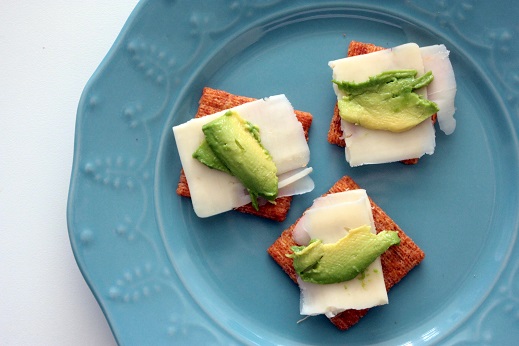 My favorite creation is the Red Bean Triscuit with pepper jack cheese and a slice of avocado – YUM!
There are so many Triscuit flavors to choose from – what's your favorite?!?