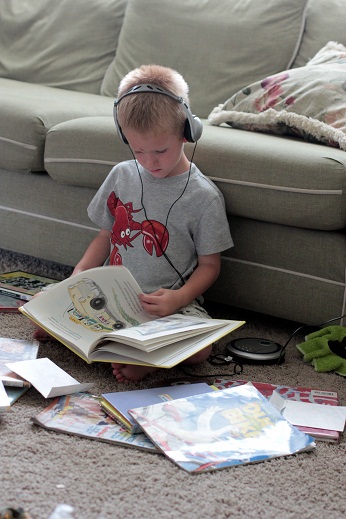 Elliot LOVES to read, which is great, only it makes me so tired to read book after book after book to him! And frankly, sometimes the books are down right annoying and I can't stand them.
So, I had an idea that I don't at all mind saying is totally brilliant.
I just discovered that you can get picture books with audio CDs! I checked out a whole stack from the library, showed him how to use the CD player, and he's been an independent reader ever since.
I still read to him, but now he can listen to longer books that I don't really have the endurance to read out loud, and he can do it whenever he wants!
This is going to be a life saver for the first few weeks/month or so after our new baby arrives…and it may actually help him when it comes time to learn to read, who knows!
What tricks do you use to keep your little ones busy?!?