We've been cutting out as much processed and artificial food from our diets as possible, and it hasn't been easy. I don't buy any pre-packaged snack foods at all and sometimes I feel like there's nothing to eat! Natural food choices are pretty limited and it's a lot of the same.

Trying to stick to natural over-the-counter medicines has proved even more difficult. Almost every OTC medicine has artificial flavoring and coloring, and that stuff is pure poison. No thanks!
Fortunately, Little Remedies has completely saved the day with their "Less is More" philosophy and made finding safe, healthy, natural over-the-counter children's medicines
possible:
Little Remedies® products do not contain any artificial flavors, artificial colors or alcohol and are created with the very specific needs of children in mind. Little Remedies® Everything they need. Nothing they don't.™
The cold winter air here in Utah is as dry as can be. During cold/flu season my oldest son was getting bloody noses constantly, once a day or more. We got some of the Saline Sterile Nasal Mist and…good bye bloody noses!
After using the spray multiple times per day for a few weeks, his bloody noses are much less frequent and lighter. Whew! I was getting sooo tired of cleaning blood out of clothing, sheets, and carpet.
The Sterile Saline Mist is also a product we use to fight colds and flu, especially for my youngest who hasn't quite figured out how to blow his nose yet. A little Nasal Mist up the nose to flush mucus followed by a thorough visit from Ms. Nosefrida and he can breathe again.
The spray saline is a product I will never be without, especially during cold/flu season – it makes an unpleasant (but often necessary) task easier for me and more bearable for my child.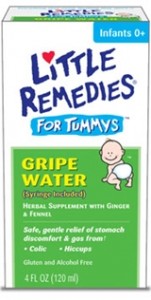 We try to prevent sickness by practicing good hygiene and avoiding sick friends and family but we rely on Little Remedies to see us safely through any colds, fevers, and runny noses we pick up anyway.
Little Remedies is the perfect product for our family – it's natural, safe, and competitively priced with other brands. It's our immediate go-to for all OTC medicine needs because I know I can trust it.
And one last thing…
Gripe Water is the best. All three of my babies have been very colicky in the first few months of life and the Little Remedies Gripe Water is the best solution I have found – it brings immediate relief, is safe and natural for even the newest newborn, and helps us through those first few hard months.
And the last, last thing…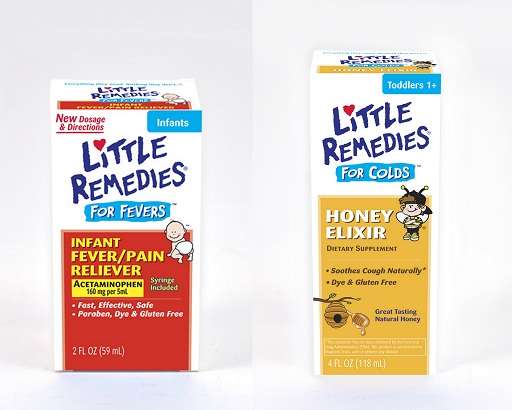 Fever and cough medicines are scary when it comes to infants and young children. Normal fever reducers and cough suppressants just aren't safe for little ones but Little Remedies is.
The Acetaminophen product uses a new AccuSafe dosing system to ensure accurate dosing every time and reduces fever and relieves minor aches and pains no artificial ingredients, saacharin, or gluten and the Honey Elixier is safe for children 12 months and older, is great tasting, natural, dye and gluten free, and soothes cough naturally.
Natural is what our children need! They do get sick but Little Remedies safely helps them get better.
What's your favorite Little Remedies product??
I participated in a campaign on behalf of Mom Central Consulting for Little Remedies. I received product samples as well as a promotional item as a thank-you for participating.