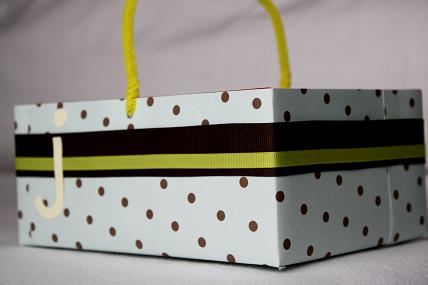 Make your own Easter baskets this year! You can wrap small shoe boxes or food containers/cans with pretty paper, add  ribbon and a chenille stem for the handle, and you have yourself a beautiful, handmade, almost free Easter basket!
Here are some other pretty examples from BHG.com (where my inspiration for this project came from…).
Making an Easter basket out of recycled materials is great because you can have fun with it for a few days or a week and then throw it away and not have to store it for an entire year until next Easter. Or turn it into another kind of container that you continue to use throughout the year like a metal bucket, wire basket, paint can, or a handmade fabric tote.
Happy Hunting!
{first photo taken with a Canon Rebel XSi}