We have played with a lot of toys, and Melissa & Doug products are consistently our favorites. They're so well made! That's really my most favorite thing about them. They really are well made, they last forever and they just have this aesthetic and tactile appeal that we haven't experienced with any other toys.
It might all come down to the fact that I'm a native Oregonian and I love wood. And painted wood? Nothing is better.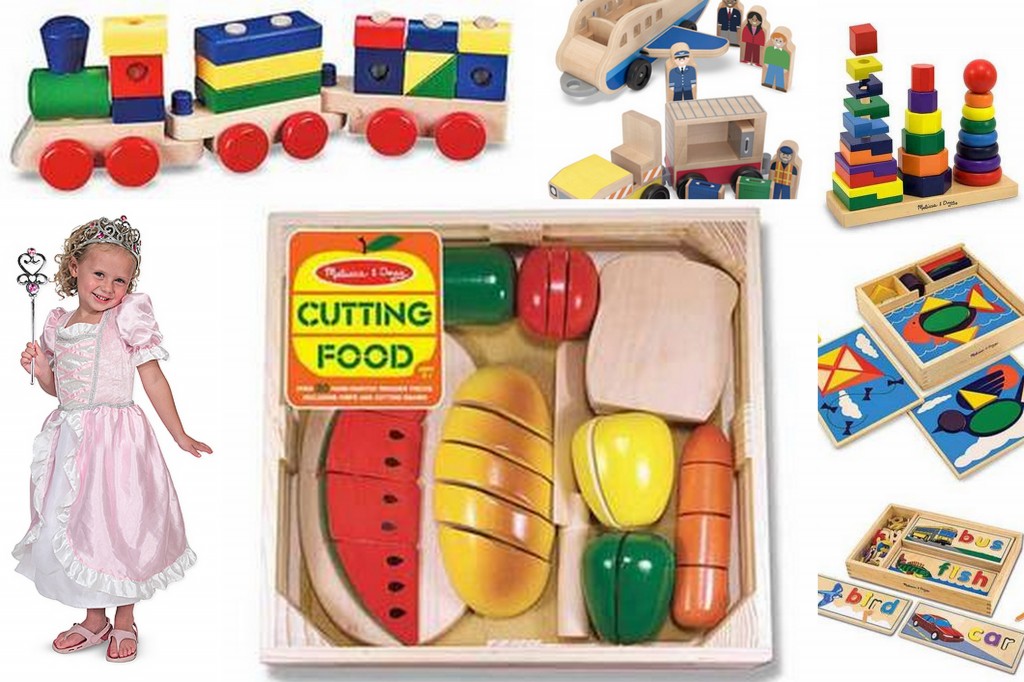 And now Melissa & Doug offers a personalization option on a wide variety of select products, including those pictured above. I want them all!
View the complete list of personalized products here.
Christmas will be here before you know it – give a special Melissa & Doug gift this year and make it personal!
{I wrote this post on behalf of Melissa & Doug and received a promotional item in return.}