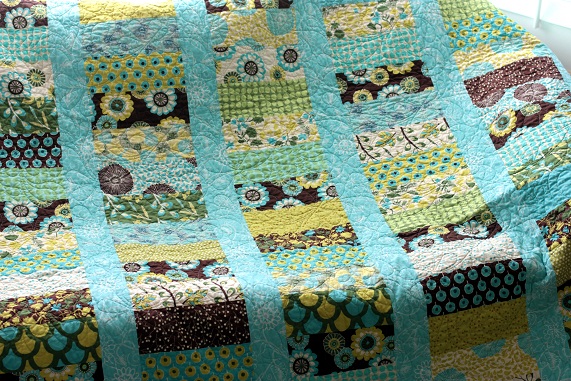 I don't think I've ever blogged about this finished quilt – but remember Moda's Sugar Pop line? It was new at the end of last year and this is what I did with all the blues and greens. I love coin quilts (I think that's what this is most widely known as…). I used a Henry Glass print for the sashing and I just love the cool but fun feel.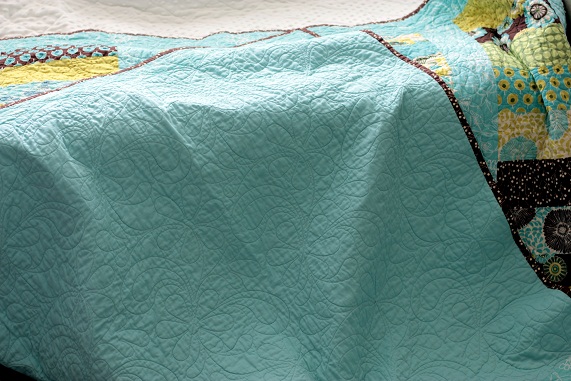 I paid to have this one quilted – my first time, and I am so happy with how it turned out. Love that blue color throughout the whole line!
I need to get a picture of the whole thing, but it's so darn huge!
What's your favorite fabric line right now? I'm in love with Joel Dewberry's new Heirloom collection…