The winner of Pirate Sheep is JenGD. Email your address to kelsey[at]vanillajoy[dot]com BEFORE TUESDAY to claim your prize.
THE PRIZE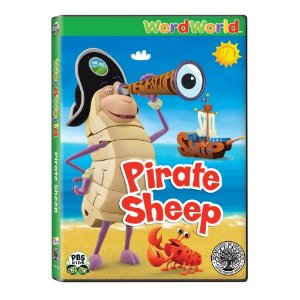 One Vanilla Joy reader will win the Pirate Sheep DVD from Word World, which includes the following episodes:
Pirate Ship
Superhero Sheep
Mail Mix Up
Wee Little Whale
MY REVIEW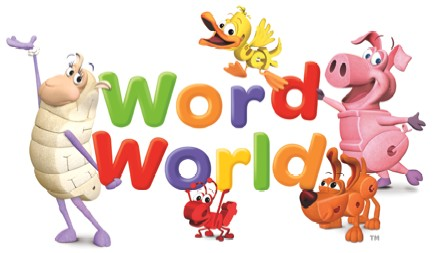 Word World is Elliot's favorite show on PBS and I'm so glad because I actually like watching it too. So many kids shows are sometimes boring, weird, or annoying. Word World is none of these things – in fact, Word World is partially responsible for Elliot being able to recognize all the letters and know most of their sounds. The animation is wonderful and the music is catchy and fun. We love when the Word Friends get to build a word!
Besides the great animation and music, the concept is original and effective. Word World is a place where words come alive, literally! Everything in Word World is made up of its letters so kids can associate objects and animals they know with the letters and words. Each episode focuses on a specific letter or concept and you watch the adventure in Word World make reading and words come alive for kids. Watch the short video clip to see what I mean…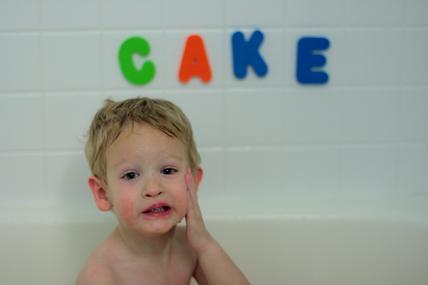 My son's favorite espide is about Pig making a cake. For weeks and weeks after watching that episode, he would gather up letters from our alphabet puzzle and arrange them to spell "cake". He loved to spell "cake" with his foam letters in the bathtub also, and he was only 2 1/2 at the time!
Word World is wonderful because it shows kids how exciting and fun reading is. I love this description from the Word World website: Wordbuilding reinforces the pre-reading concept that letters make words, and that words have real meaning…and power!
We received a copy of Pirate Sheep for review, and Elliot has watched it everyday last week. It's a show I don't mind him watching because I know he's learning pre-reading skills that will help him when it's time to actually learn to read. He's getting really good at recognizing the S sound in words because of the Superhero Sheep episode.
If you haven't experienced Word World, visit PBS.org to find out when it airs in your area. I think you and your kids will love it!
GIVEAWAY RULES

Visit PBSKids.org.
Come back here and tell me when Word World airs in your area or your family's favorite Word World character before midnight Thursday, April 1.
A winner will be selected and announced at the top of this post on Friday.
Only one comment per person unless you earn extra entries.
Giveaway open only to residents of the continental United States…sorry.
Winners must email me to claim their prize within 5 days.
EARN EXTRA ENTRIES
You may earn up to 25 entries by blogging about this contest and including certain links – click here to read more about earning these entries.
You may earn 1 extra entry each for doing the following (make a separate comment for each thing you do):
Sign up to receive Word World promotions (bottom right of screen)
Watch a Word World music video with your kids
Tweet about this contest with link back here (copy and paste http://www.vanillajoy.com right into the text box)
Facebook about the contest
Subscribe to my feed
Sign up for my newsletter
Add my button to your sidebar
Comment on any non-contest post (must contribute to the conversation)
GOOD LUCK and THANKS!
{This product was provided to Vanilla Joy for review purposes.}