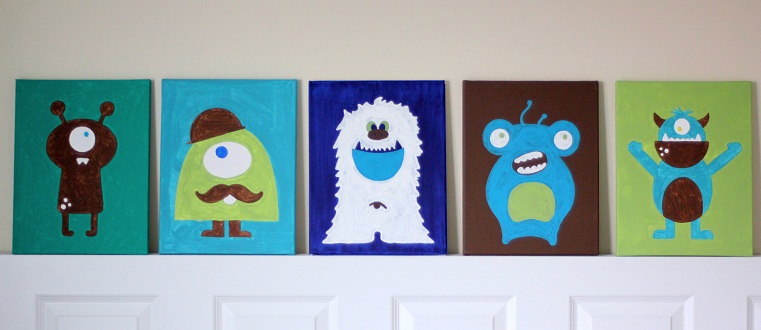 The Monster Makeover has begun!
I'm redoing my boys room with monsters, and the main attraction will be these fantastic monster paintings/portraits.
Love. Them.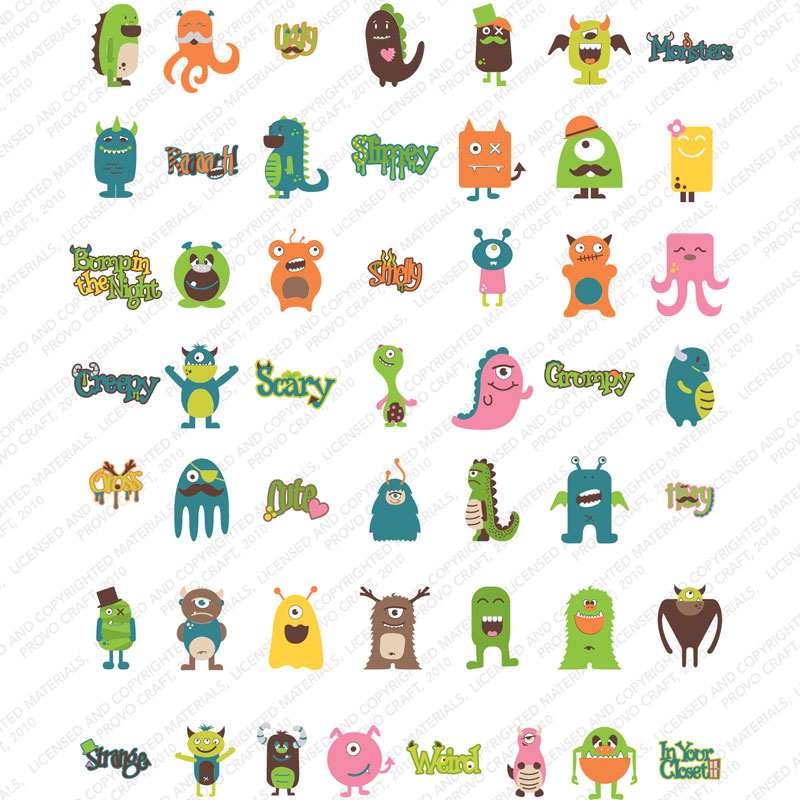 I bought the Bump in the Night Cricut Lite cartridge specifically for this project, and look at all these great monsters! Boys stuff is getting better everyday, yes?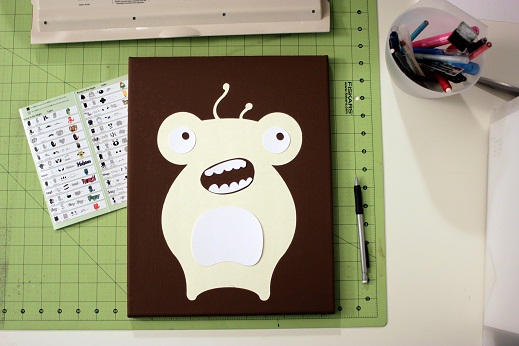 This project is easy peasy and you can, of course, do any kind of theme you can find a cartridge for – flowers, butterflies, animals, etc. The Cricut Lite carts are really great too – most of them are very specific to one theme and they have tons of images for that theme. The Lite carts don't have all the extra accessories/words, etc. so you get fewer designs but they are pretty intense so it works out.
Paint a cheap canvas with acrylic paint. Do it nice and thick for bold colors.
Cut out your design (or draw if you're amazing like that) and trace all the pieces onto the canvas with pencil. Paint to your satisfaction and voila!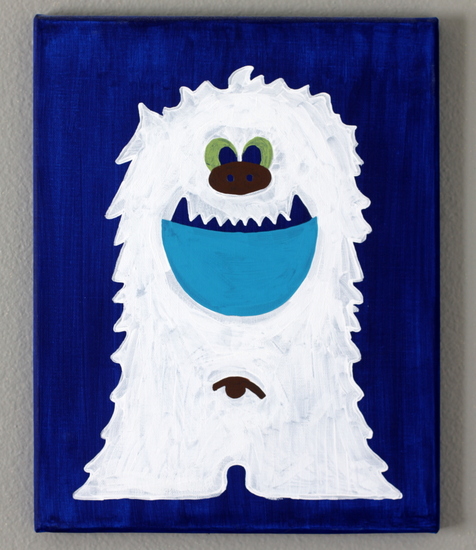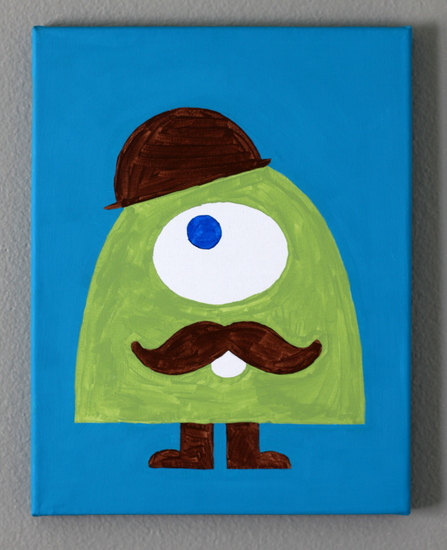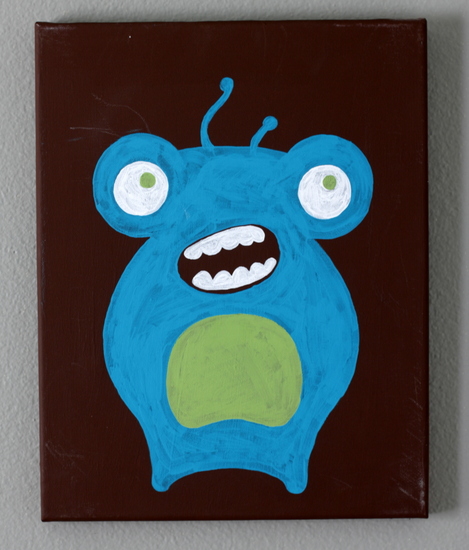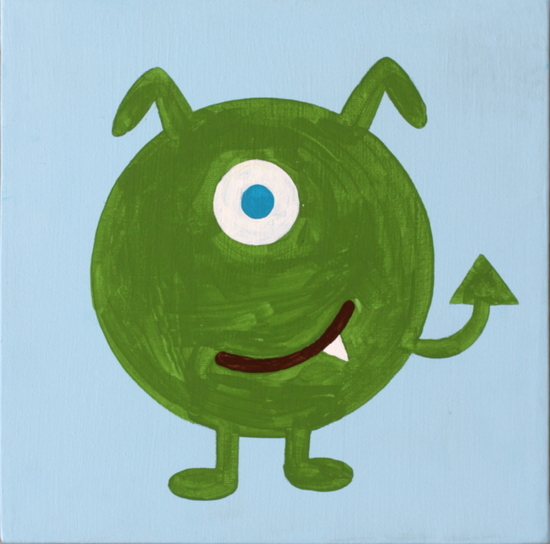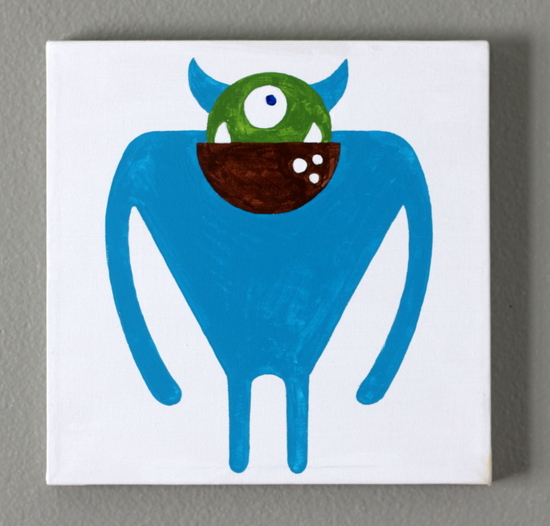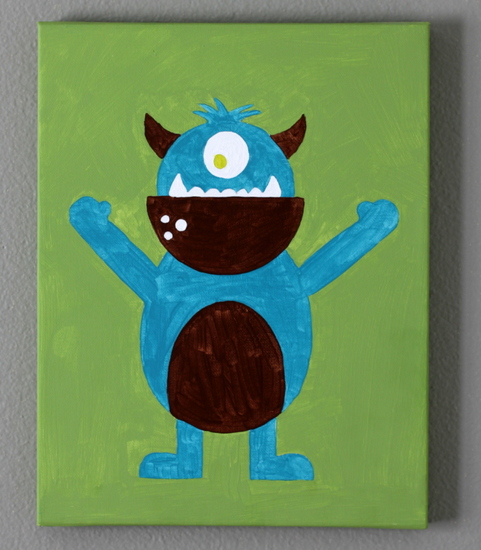 Our little family of monsters!