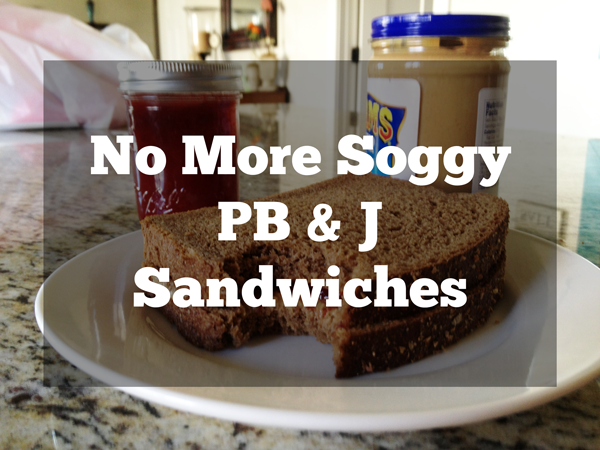 Don't you hate it when you pack up a peanut butter and jam sandwich and then when it comes time to eat said sandwich you find that the jam has made the bread somewhat soggy?
Well, in this simple tutorial we'll show you how to end your soggy PB & J days.
Step 1: Get your bread, favorite jam or jelly, and favorite peanut butter out. The jam in the picture is a home-made peach and strawberry jam. As you can see, I also love Adams peanut butter (this is my first time trying the no-stir kind).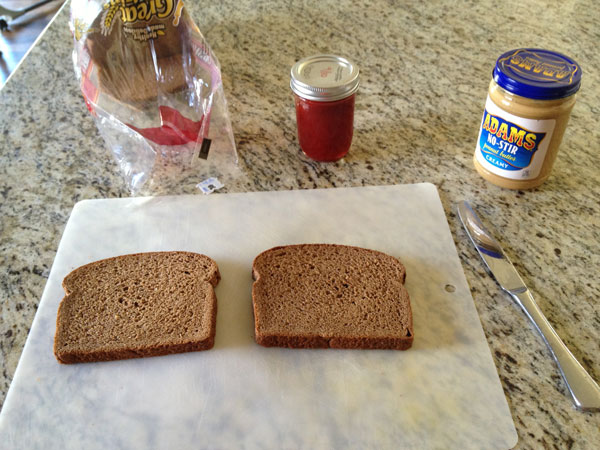 Step 2: Spread peanut butter on both pieces of bread. You'll want to put about half of your normal amount on each side so that when the sandwich is made you are not having a peanut butter sandwich.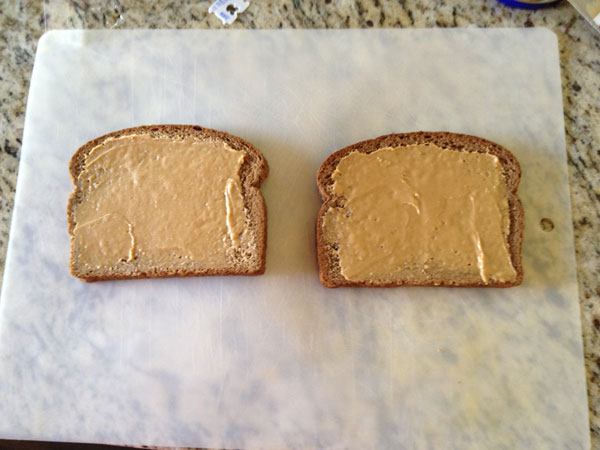 Step 3: Spread as much jam as you normally do on one slice of bread. Spread it right on top of the peanut butter. The peanut butter is what keeps the jam from making the bread soggy. Pure genius!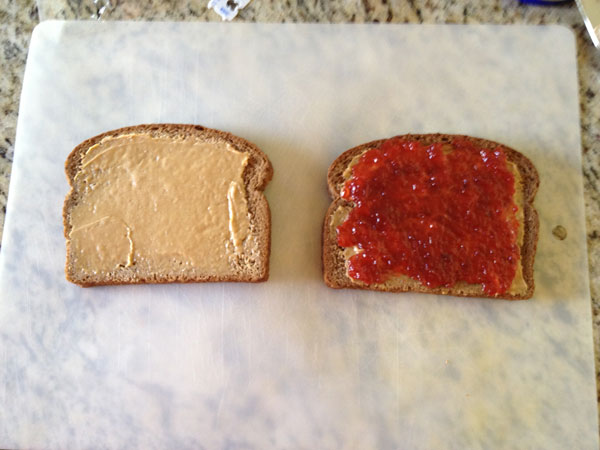 Step 4: Put the pieces of bread together, drop the sandwich in a plastic sandwich bag, and take it to school, work, or a picnic.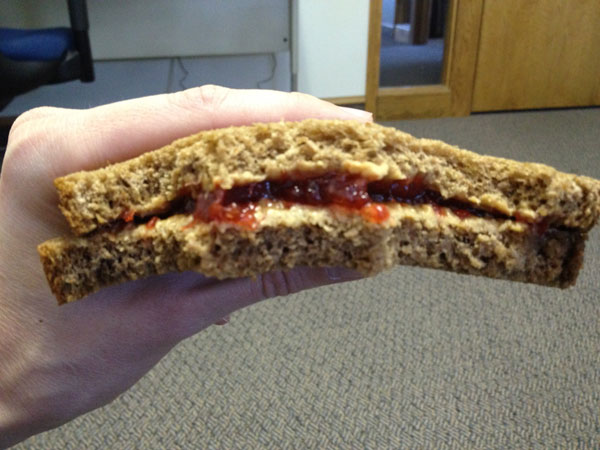 There you have it folks. A simple way to stop the soggyness. Enjoy! I can't believe I've been doing it wrong all these years. :)