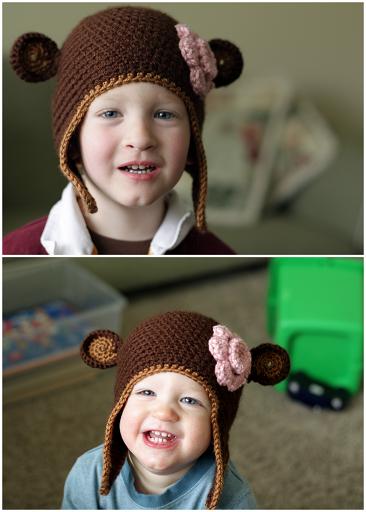 I actually made this hat for my niece, but I had to get a picture of it and the only models I had available were my two little boys. But this is why I need my own little girl! I hope there is one waiting to come to our family next. I am crossing my fingers…
Anyway, this ADORABLE crocheted monkey hat was so much fun to make. The pattern is from Adrienne Engar's Etsy shop and she will be giving it and a few others away on Monday.
Her animal hats are going to be my neice/nephew gifts this year for sure. I love how I can make something so cute with just some yarn and a hook!