Now that it's winter again and snow is on the ground and temperatures are freezing, we're cooped up inside all day and we don't like it.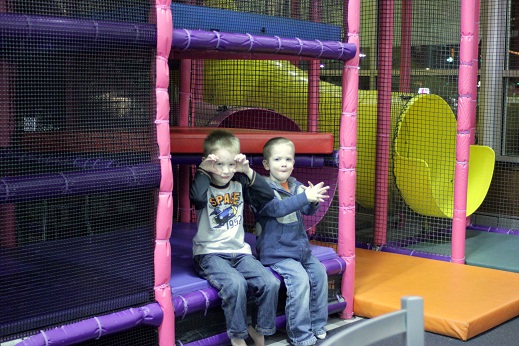 We have a few go-to indoor play spots – Kangaroo Zoo, the Dinosaur Museum, and Cabela's but my boys' favorite winter play place is…Carl's Junior.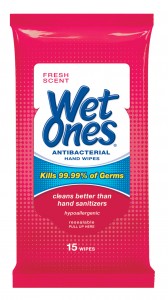 We go fairly often during the cold winter months and my boys have a blast, but all I can think about the whole time is the germs, ohhhh the germs that are all over that place.  I can just feel the bacteria under my feet. Yuck.
But my boys love it and I need it so we go. They finish with sticky hands and I just hope and pray nothing made it into their mouths, at least until I can wipe them down with a Wet Ones wipe.
Wet Ones are perfect for these kinds of sticky situations. I always carry a package of Wet Ones in my purse – they're so much more convenient and safe to clean up little kids (kill 99% of germs without drying out skin) AND I never have to worry about liquid hand sanitizer spilling out in my purse.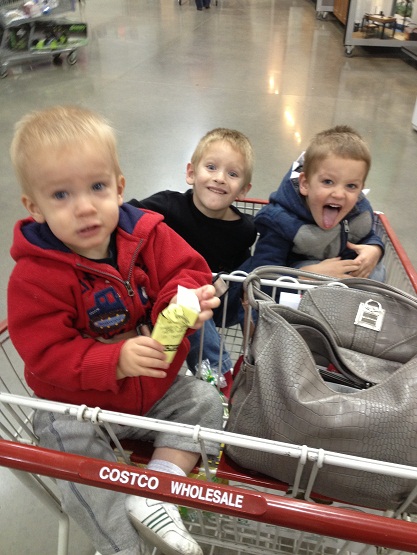 I go through Wet Ones like crazy in the winter with all the time we spend indoors. I am vigilant about giving the shopping  cart teething bar handle a good wipe down – I just know we've brought home multiple illnesses straight from the shopping cart and it's the worst.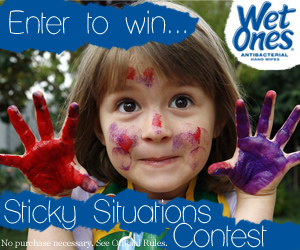 Having a package of Wet Ones in my purse, in the car, on the kitchen counter, and in the bathroom help us stay healthier and less sticky (what with all the holiday treats and such…) all winter long. Sanitizing often really does help keep kids healthier and Wet Ones is the easiest way I've found to do it.
What about you – what kinds of sticky situations do you find yourself in around the holidays? From now 'til December 28th enter your Sticky Situation in the Wet Ones Facebook contest for a chance to win an iPad mini and other great prizes!
Merry Christmas and Happy Holidays!
I wrote this review while participating in an Ambassador Program for Mom Central Consulting on behalf of Wet Ones and received a promotional item to thank me for taking the time to participate.