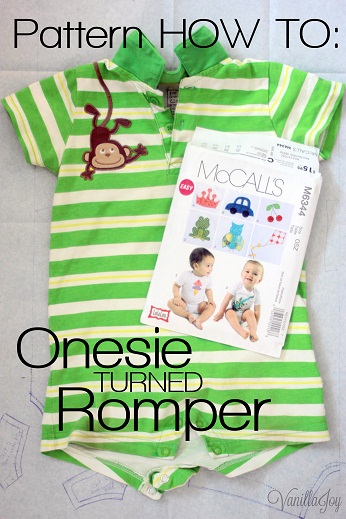 I just love a baby in a romper, but I have a hard time finding them to fit my babies! Store bought rompers are usually too short. No surprise there…
I like knit rompers the best, but the only romper pattern I could find used woven fabric, so I pulled out my trusty onesie pattern (M6344) and fixed it up a bit.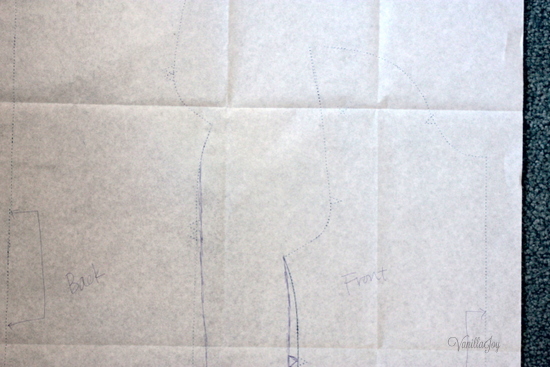 First, trace about the top half of the onesie pattern just as it is (front and back pieces with ALL the markings) onto some clean pattern paper. I use a roll of medical exam table paper…it's the best.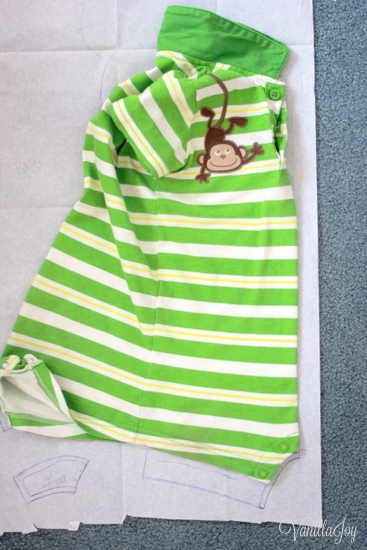 Then lay your romper (do the front first) on top of the pattern you just traced onto the paper and mark the center front and side seams. Be sure to add 1/4″ extra on the side seam. You'll cut this piece on the fold, so no need to add any extra to the center front.
Match the shoulder of your store bought romper to the shoulder mark on the pattern to make sure the front and back pieces match up when you're all finished.
Trace the new leg shape, adding 1/2″ – 3/4″ of an inch for a hem.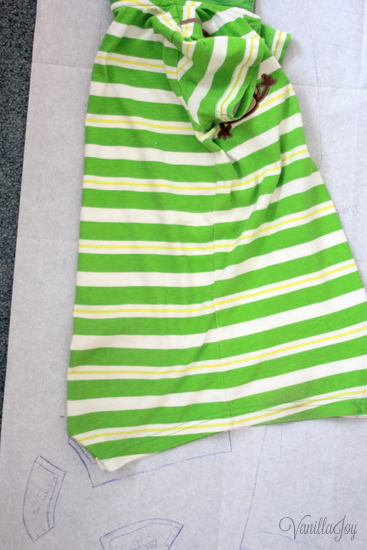 Do the same for the back piece.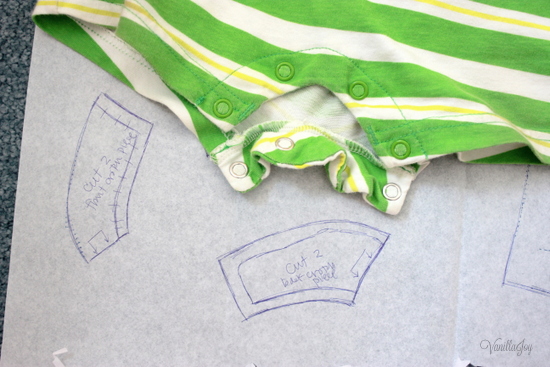 The last pieces you need to trace are the little crotch pieces. I'm not exactly sure how the manufacturer put this romper together, but this way will work just fine.
Fold the front piece of the romper in half and trace that little half circle shaped piece that the snaps are attached to. Trace the front and back pieces, adding 1/4″ on all sides except for the center front (where you'll place on the fold of the fabric to cut out).
That's it! Now you should have a romper front and back piece (exactly the same as your onesie pattern from about the waist up) and the front and back crotch pieces.
You're set to go! Tune in tomorrow for a tutorial on how to put the romper together with your newly drafted pattern pieces.