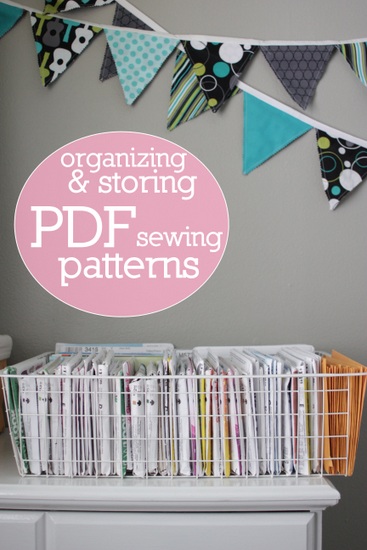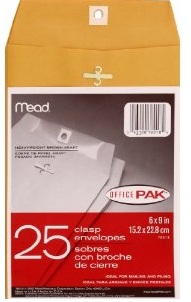 Lately I'm buying printable PDF sewing patterns as often as paper patterns. After trying a handful of things that didn't work, I finally found my favorite way to organize and store them:
6 x 9 clasp envelopes.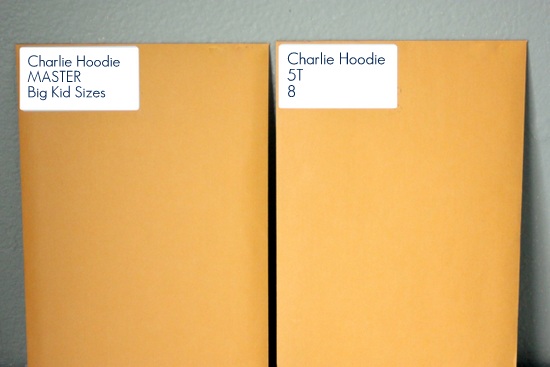 Here's what I've been doing:
Print a master copy of the pattern on paper.
Tape it all together and cut out roughly around each pattern piece.
Trace the size I'll be making onto pattern paper (which is actually medical exam table paper…works PERFECTLY for pattern paper!)
Store Master copy in one envelope and individual sizes in another.
Tracing the pattern from printer paper to pattern paper is time consuming, but it'll keep your rotary blade/scissors from getting dull so quickly. And pattern paper is transparent so it's much easier to lay out on the fabric. And you can keep your master pattern in tact for future use/sizes.
The 6 x 9 clasp envelopes are just about the same size as commercial pattern envelopes (6.5 x 8) so they store well together.
Sometimes I print a picture and tape it to the front, but I also like the simple look of just the label.
I love how all my envelopes line up neatly in their little drawer. Makes me so happy…