We've been spending lots more time outside since the weather has warmed up, and without a fence, I have to keep a pretty close eye on my toddler. Basically, I've found that if I get him going on some outdoor activity, he forgets about running off toward the street.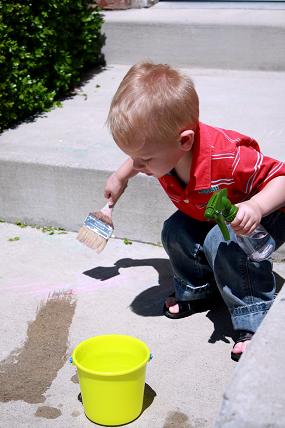 One of our favorite things to do outside on a warm day is paint with water. An old, wide paintbrush and a bucket of water will keep my son busy and having fun for a good long time, and it's a great way to incorporate art with being outside.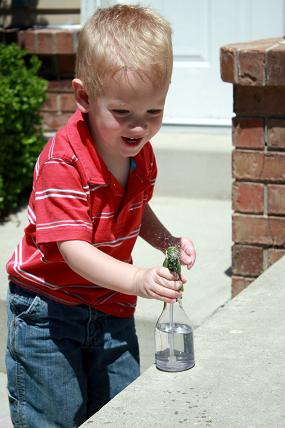 We also like to bring a squirt bottle out with us. The spray makes a fun pattern on the sidewalk, and it's good for cooling off too. If you have more than one child, squirt bottles are good water-war weapons.
The best part about summer is playing in the water and getting wet, and painting with water is a great warm weather activity for toddlers and preschoolers!