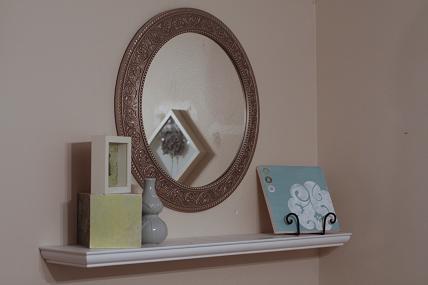 I do handmade. I don't do "art." I am not really artistic but look what I painted! That little blue flowery canvas in the far corner is my best "art" success.
If you're artistic, you can make up your own pretty little designs, but I used my Cricut. Of course.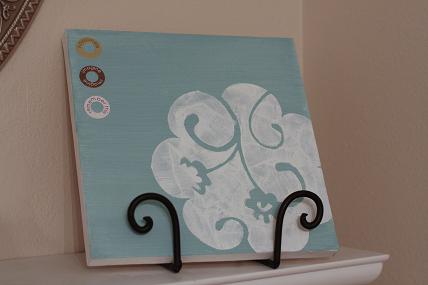 Using acrylic paint, I painted the whole thing blue and then cut out this flower from one of the Home Decor Solutions cartridges. I used the negative space left from cutting the design out as my template. I taped it down and did my best to not make a mess – It's not perfect, but good enough! Then I added some little scrapbooking embellishments to the corner to finish it off. So easy!
Are you afraid to paint???
Click for more cricut craft ideas.