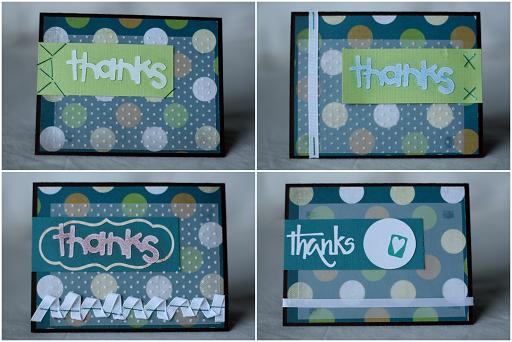 I really don't have much time for scrapbooking anymore, but I do still make cards which I love. And I'm trying to express my thanks to the people in my life more this year, so I have cause to make lots of cards.
This particular set I decided to use staples in my embellishing and I like how they turned out. Everybody has a stapler and staples are super cheap (Making Memories even makes regular staples in lots of fun colors) so it's a quick and easy way to embellish.
What do you like to use in your embellishing?