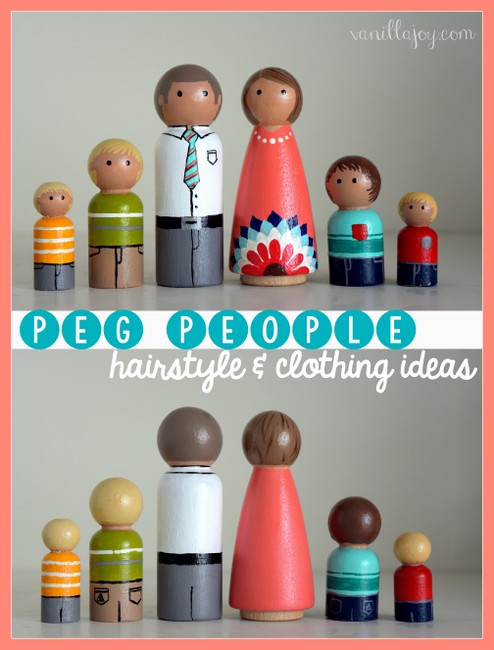 My sister first introduced me to the "Peg Art" movement – at first I thought she was nutters…I thought they were cute but way not worth the effort. But she loves doing them so she brought me all the pegs for my family and a Christmas Nativity and painted them for me and… I'm officially on the Peg People Bandwagon. They're adorable and I can think of so many friends' families I'd love to paint and give as a gift. They would love it! Who wouldn't?!? Am I crazy?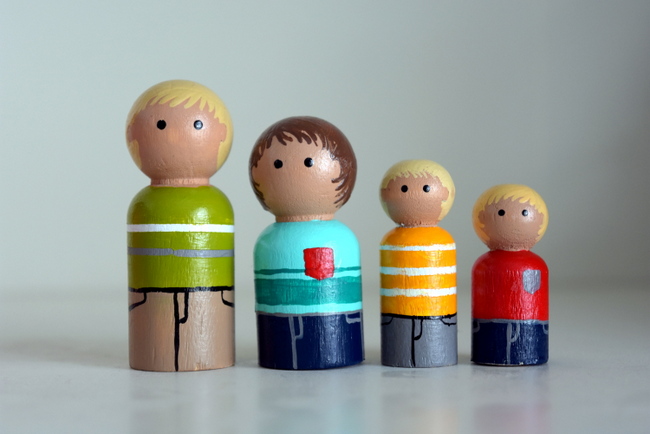 Picking clothing for boys was tricky…not a lot of options, but we came up with something I really love. This really characterizes my boys – lots of stripes and lots of these colors. We used some skinny tape and lots of really skinny paintbrushes and it was super doable and so much fun to search peg people on Pinterest and see everyone's ideas.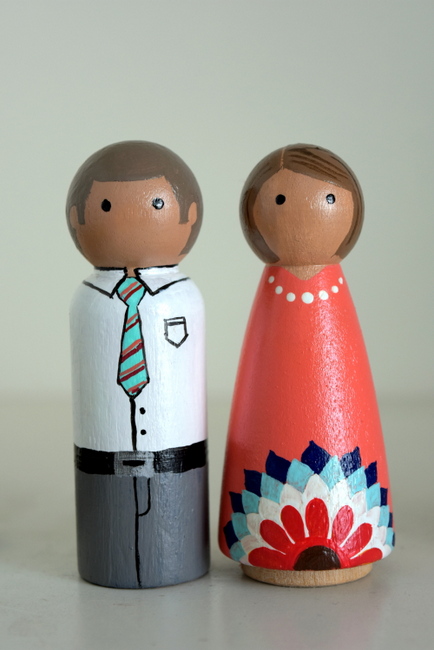 And that dress! I want a life-size one just like it! My sister did a beautiful job painting all the hard parts. I did the pearl necklace. :)
So what do you think? Peg people…crazy or adorable?!?