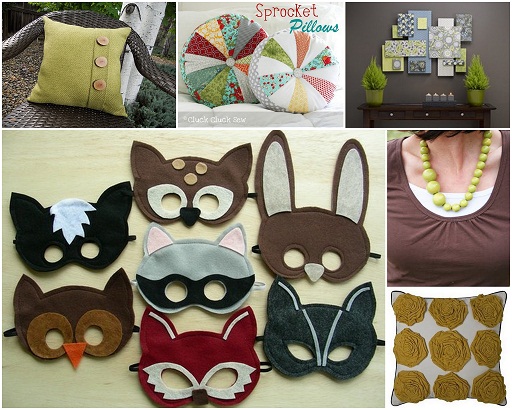 Thanks to Pinterest, my craft To Do list is never ending. Here are some projects that are on my immediate horizon:
1. Pillows for our new couches:
4. Felt Masks
Such great ideas…I am really struggling to find some original creativity in my life right now so thank goodness for Pinterest!