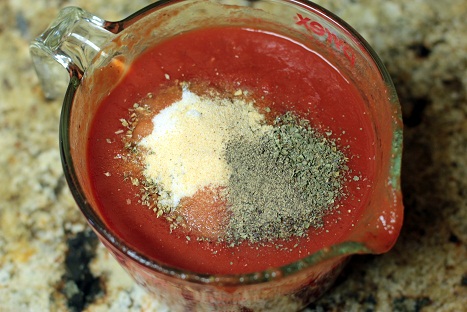 We love homemade pizza.
And really, it's not that hard. I'm sure you think it's harder than it is. In fact, I think it's one of the easiest meals to make a ton to freeze leftovers for easy lunches.
One thing I do to make the whole process that much easier is make a whole bunch of sauce at once and freeze it in 32 oz. yogurt containers, which is just enough for two jelly roll pan size pizzas.
And maybe a small round pizza too. Depending on how much sauce you like.
We're saucy folks, so this'll do two for us.
I buy a #10 can of tomato sauce from Costco and make it all into sauce at once using this FAVORITE recipe.
Kelsey's Easy Pizza Sauce
1 qt. tomato sauce
1 T. oregano
1 t. salt
1 T. sugar
1/2 t. garlic powder
1 t. basil
1/4 t. pepper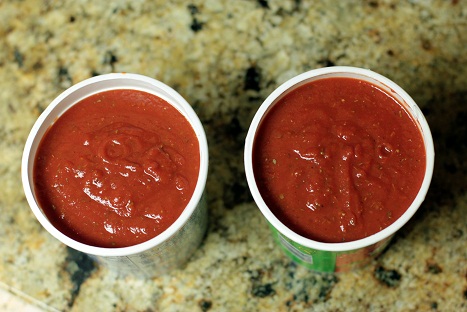 This sauce is yummy, and the more the better. And since it's pre-made there's less cleanup. Woot.
Add your favorite toppings and ENJOY!