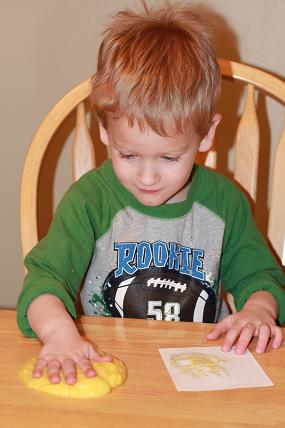 We were in the mood for a little messy fun…so we mixed up some pudding, let it set, and went to town finger painting on the table!
We love pudding paint because getting a little in your mouth, as kids are known to do, is delicious and not scary. It's sticky and sweet and so much fun to play in!
We used a basting brush, spatula, whisk, dough scraper, and small jelly roll pan to assist in our creativity.
Sometimes it's okay to play with your food…What do you like to play in?