I am super stressed right now with all the house drama with everything that's gone wrong and so slowly and I just really need to obsess about something else for a while. A new quilt seemed like as good a thing as any.
So I'm gonna try out the Bizzy Kid pattern which I've loved for a while, and use some more of my favorite Dino Dudes (and a few other favorite Michael Miller prints – Ta Dot and Textured Basics).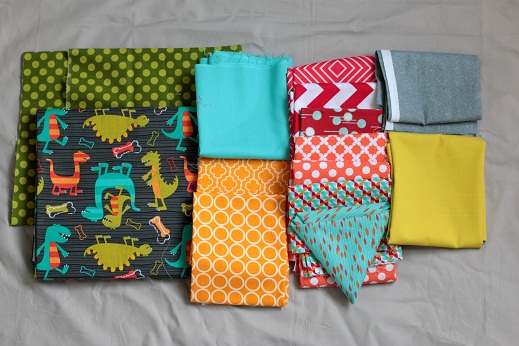 I think this is the selection of fabric I'm going to go with. Any suggestions???
I hope I love it!