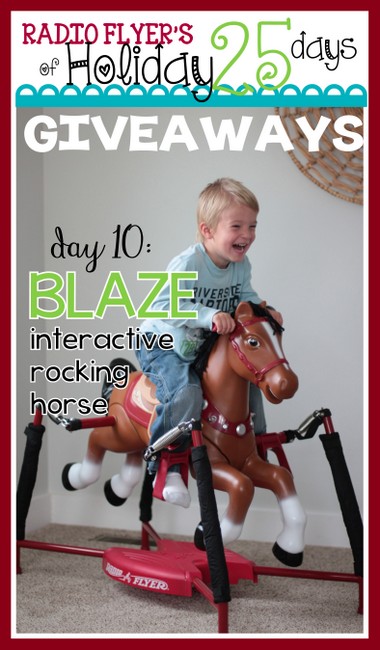 It's officially time to panic about holiday shopping!
With just over three weeks until Christmas day, time is running out but there are plenty of great deals still left to be had and nothing beats free.
Radio Flyer is giving away a toy a day for 25 days – if you start now, that's a chance to win 19 different awesome, classic, super fun Radio Flyer toys. Here's the schedule of giveaways and I know my kids would love every single thing on this giveaway hot list.
We got a chance to review today's giveaway prize – Blaze, the interactive rocking horse. Yeehaw, he's something else!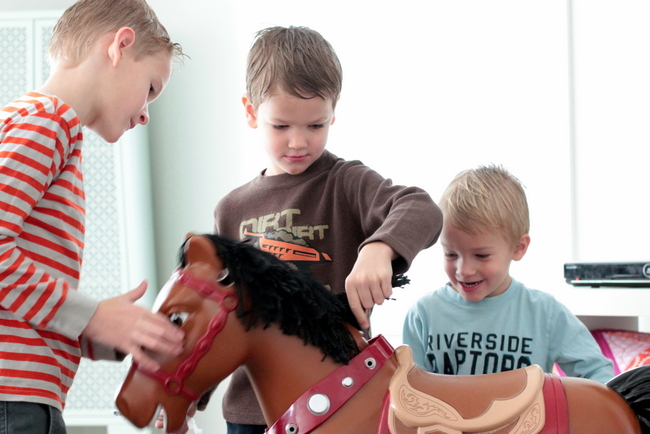 Blaze is a friendly, gentle, and very tidy horse. He comes with his own food (a carrot) and brush for his beautiful mane.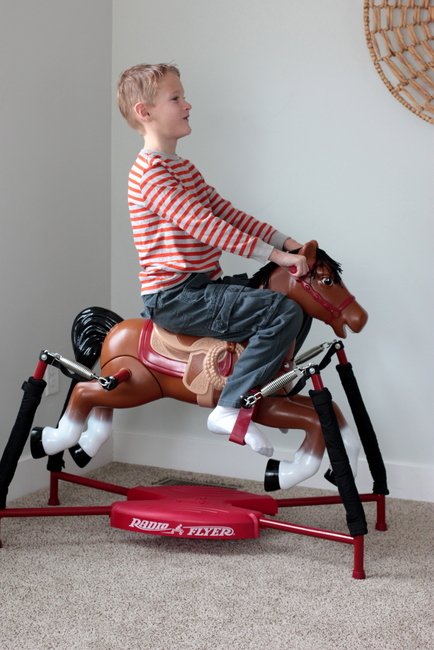 He's very smart too – he responds to his rider's motion with lifelike sounds triggered by three levels of riding action: walking, trotting, and galloping. It's a fun interactive kind of thing – my kids love changing their riding speed to hear the different sounds. It feels so real, like they're truly flying in the wind!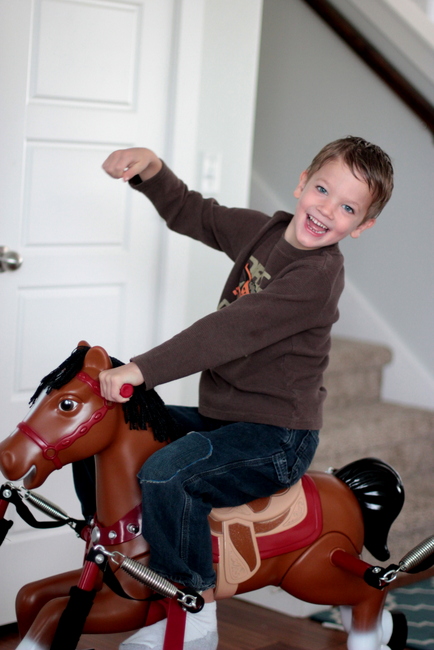 It's perfect for ages 2-6 (or up to 60 pounds) and all three of our boys have galloped, walked, and trotted miles. There's a handy step for shorter riders and stirrups for bigger ones. Gus is about to rope himself a steer!
I remember the old rocking horse I had and LOVED as a child – I know my kids will have just as fond memories of Blaze!
Other Radio Flyer goodies up for grabs are the Classic Red Wagon, Build-a-Wagon, EZ Fold Stroll N' Trike, Classic Wagon Walker, and lots more.
Check out the 25 days of Holiday Giveaways and ENTER TO WIN!
Good luck and Happy Holidays!