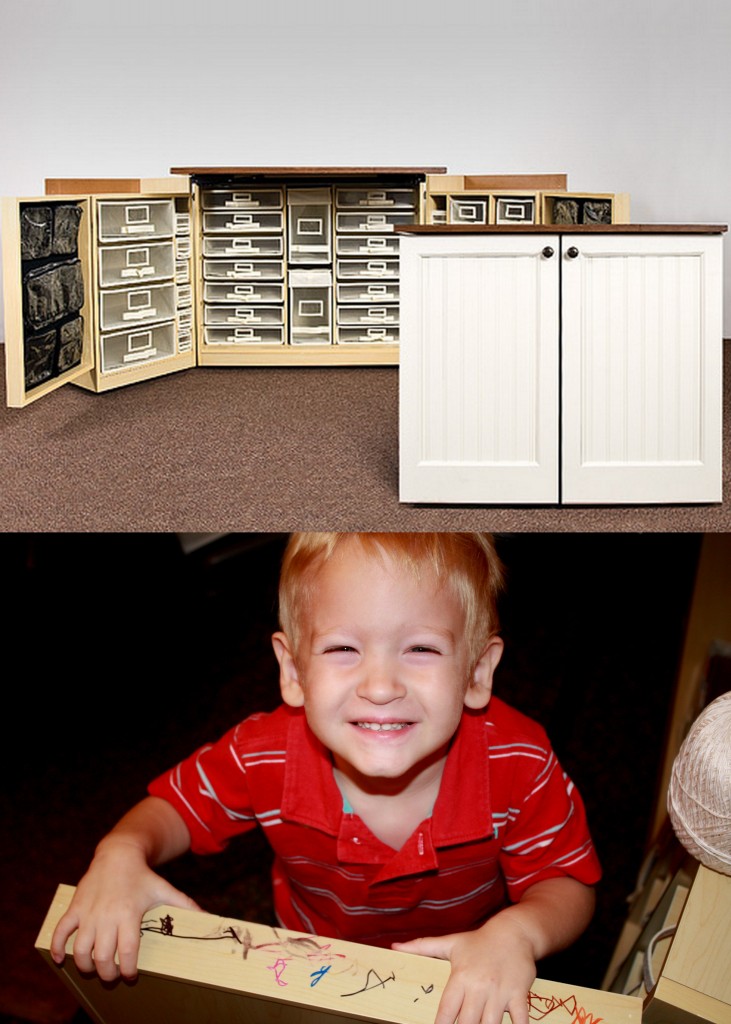 My little Elliot, blesshisheart, just can't help himself with the markers. He colored on my precious MiniBox not once, but twice! I should have moved the markers after the first time, but I figured we'd all learned our lesson. If a 2 year old is quiet it's not luck. It's mischief. Every time.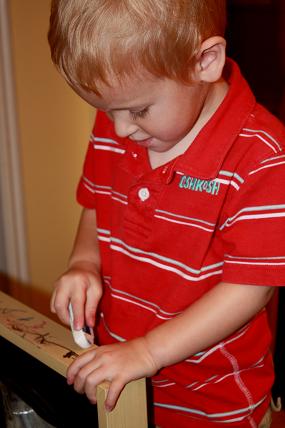 He did color both times in the same spot, so it could have been worse. And since I figured out that an art eraser takes permanent marker off like magic, I'm much less paranoid about markers in Elliot's grip.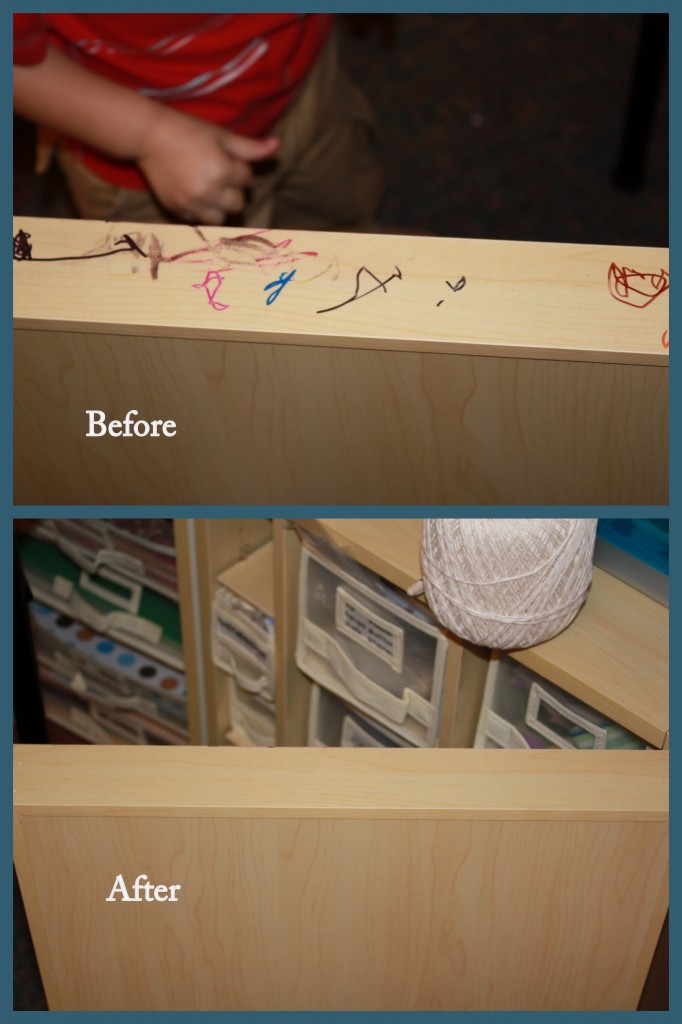 Who would have thought?!? If you have marker stains, try an eraser!
What other tricks do you have for removing marker stains?