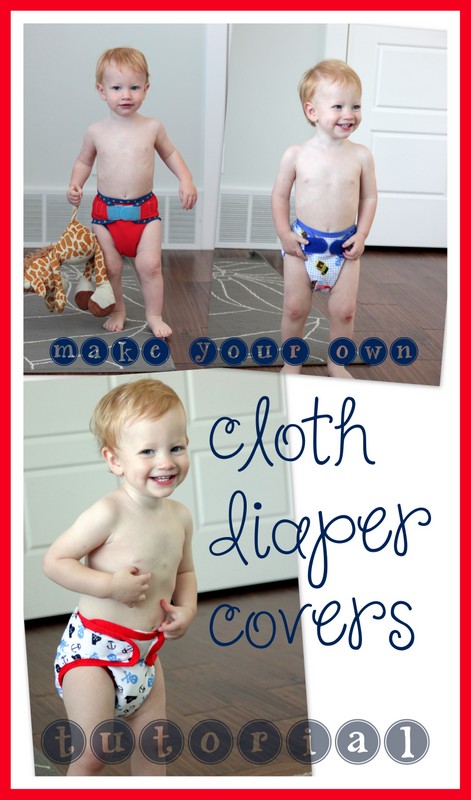 I have a few friends who use cloth diapers and like some other things I originally viewed as totally crazy, I've come around to the wisdom of this idea too. They're so expensive to buy and since I can sew my own, I thought I'd give it a go.
Babyville Boutique was the obvious choice for supplies and they sent me everything I needed to get started:
The Babyville PUL fabric comes in some really cute prints that are sold by the yard – I love the pirates but there's also monkeys, monsters, dinosaurs, owls, camo, robots, birds, turtles, flowers, and more!
Babyville fold over elastic is one of my new favorite things – it comes in the cutest solids and prints and is so easy to use! I'll never go back.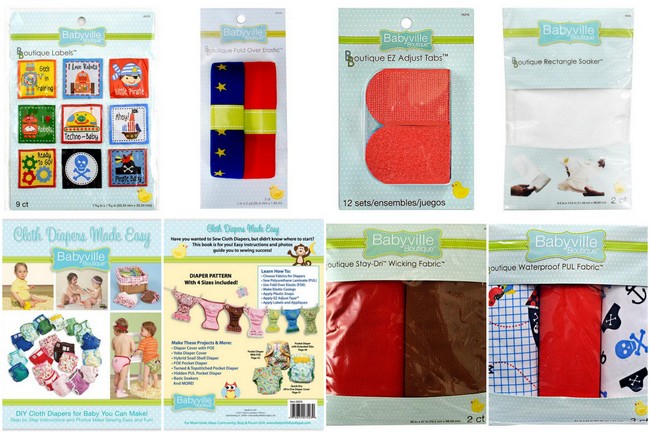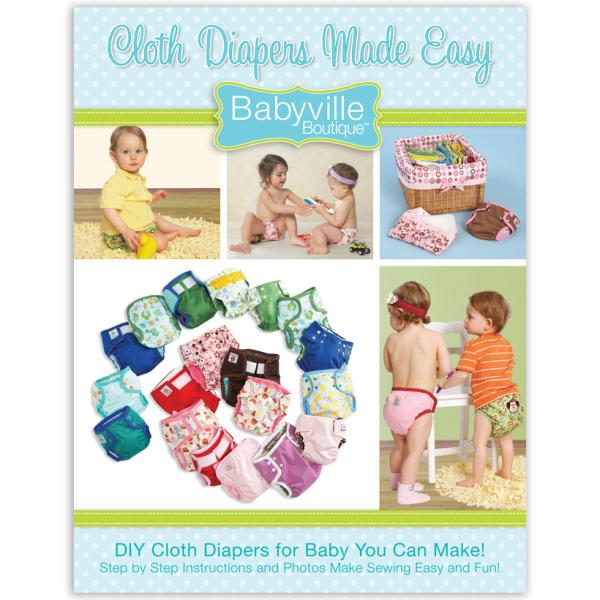 This is the basic pattern booklet – it's 64 pages of photos and written instructions that make getting started so easy. I was nervous about sewing these myself, it seems so complicated with the fold over elastic and all the velcro, but the instructions were so clear and easy to follow.
Cloth Diapers Made Easy provides step-by-step instructions and photos for sewing a bunch of different styles of cloth diapers.  A diaper pattern in four sizes is included as well as basic instructions about how to choose fabrics, work with Polyurethane laminate (PUL), use Fold Over Elastic (FOE), apply snaps, and lots more!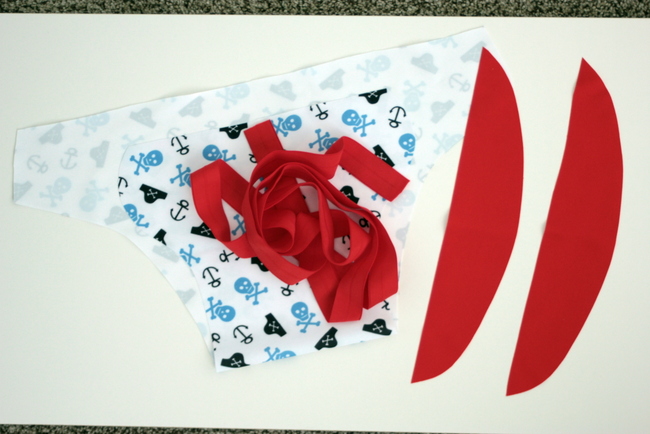 In my research I decided the diaper covers were going to be the best for me so I made three of them. The instruction booklet has a great fitting pattern and easy to follow instructions on how to make a basic diaper cover and in the back extra section shows how to make let gussets, which I knew I wanted for a better fit.
I gathered all my supplies – cut out diaper cover pattern, FOE, and gusset pieces.
First you make the gussets by stretching and sewing the FOE to the PUL gusset piece – this was my first set of gussets and I should have stretched the FOE much more. I was afraid to ruin it but you've really got to stretch that stuff as far as you can to get it to snug up and fit your baby.
After that, it was smooth sailing – making a diaper cover with the Babyville Pattern and booklet is so easy. Basically all you do is :
Sew the gussets to the diaper cover
Sew the velcro tabs to the outside front and the inside of the back tabs
Sew the FOE all around the perimeter.
That's it! It really couldn't be any easier. Buying that pattern booklet for $10 is TOTALLY WORTH IT. It took all the guesswork out of the pattern and the sewing. It was so easy!
And here's what I ended up with, three adorable pirate themed diaper covers for this little matey.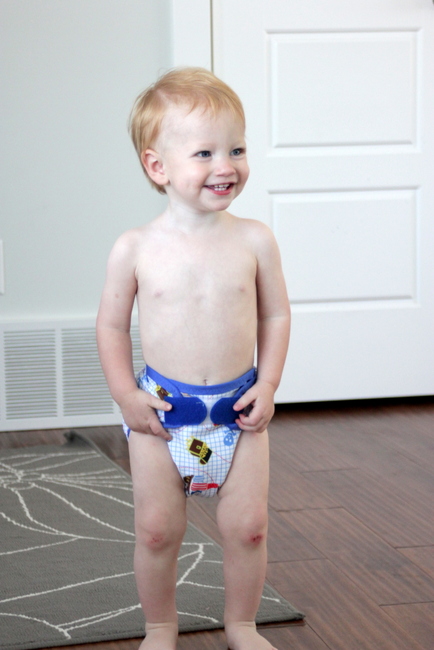 I did the velcro tabs on the outside of this one – I like them there better than on the inside of the flap.
I love his fluffy little bum in cloth diapers, and the pirate PUL fabric is SO CUTE!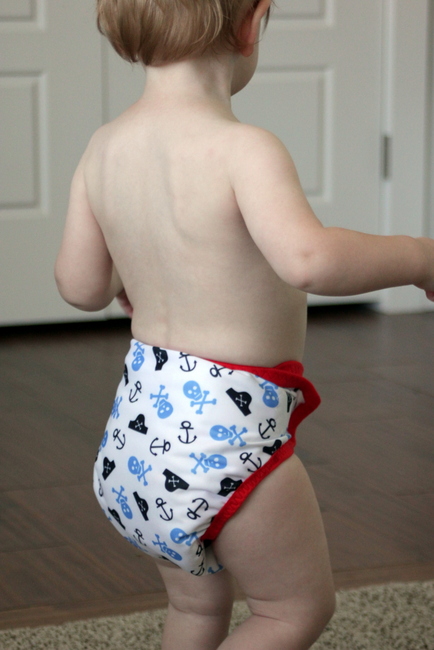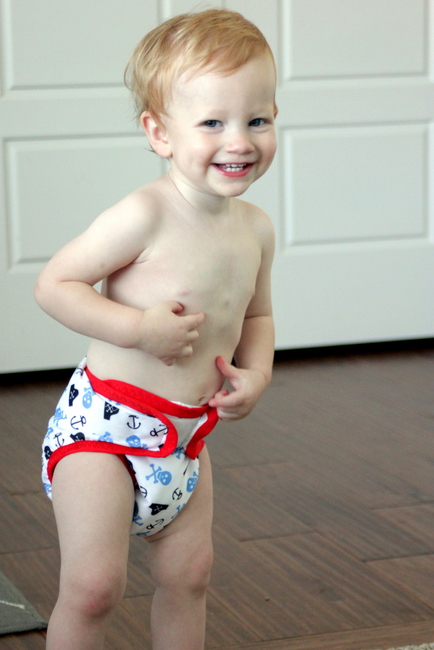 I've had really good success with the covers keeping everything in. We haven't had any leaking problems (you do have to change cloth diapers more frequently than disposable). The Babyville soakers are thick and super absorbent and keep his little bum dry.
The fabric washes really well and still looks great after a few weeks worth of washing, so I expect that to continue. I'm 100% happy with my own custom made diapers – it was totally worth the 20 minutes it took to make a single diaper. The supplies are totally affordable, cute, and high quality. Win , Win, Win!
{Thanks to BabyVille Boutique for sponsoring this review! We love our diaper covers!}