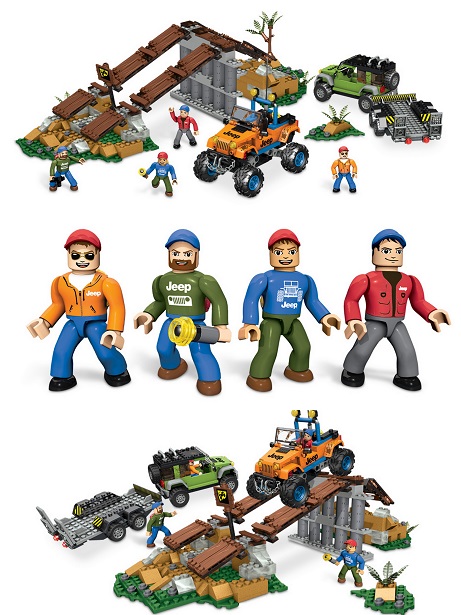 Well, we've had another fun filled week of building and re-building, this time the new Jeep Off-Road Adventure set from Mega Bloks.
My boys were thrilled to help me review this set – they love the figures and the two cool Jeep vehicles, a green Expedition Jeep and orange off-road Jeep. The Expedition was Elliot's pick and he LOVES the sunroof and folding windshield. Gus picked the orange off-road Jeep with working suspension, big rubber tires, and a very cool towing chain.
Besides the two Jeep vehicles and 4 micro action figures, the set include slots of fun outdoor accessories and a buildable bridge that raises and lowers. So cool!
Here they are in action: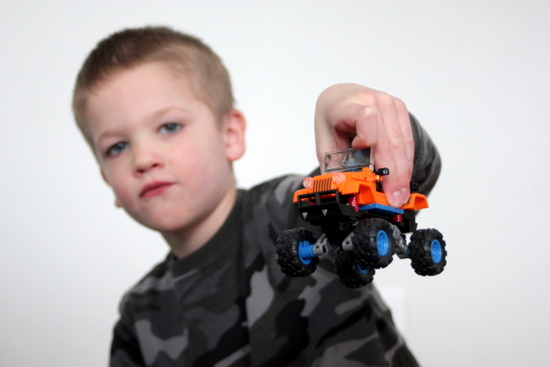 Five year old Gus built this all by himself – it's amazing to see how much better he has gotten at following the instructions, even when they're complicated, and being able to build all on his own. Practicing following the instructions has been so great for him – he used to get very frustrated but the more he does it the better be becomes. Now there's almost no frustration involved, just fun!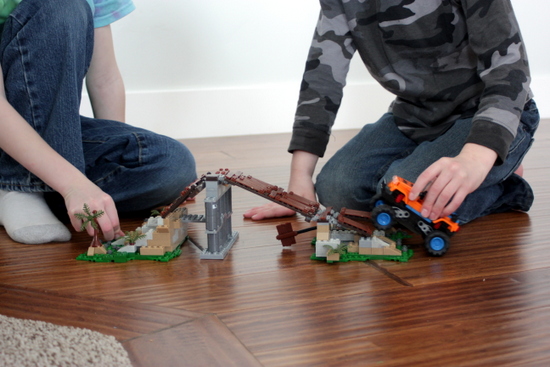 Brrrrrrmmmmm, up the ramp!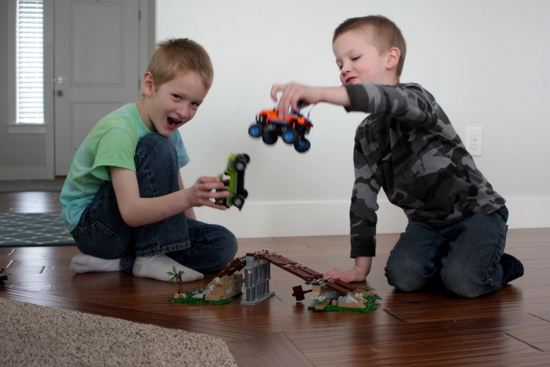 Crash! There's always crashing when these two play together…but their Mega Bloks can take it. These Jeeps have withstood many collisions without breaking apart.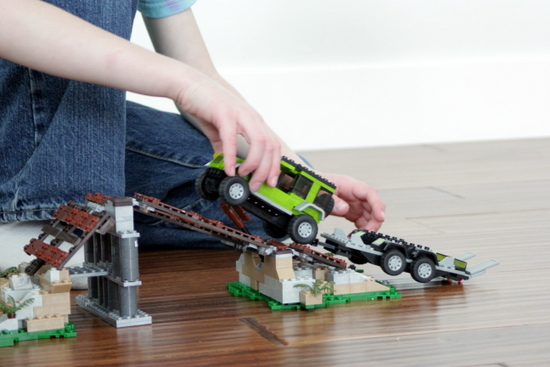 Elliot and his Expedition attempted to climb the bridge with the trailer attached – they made it up and over, no problem!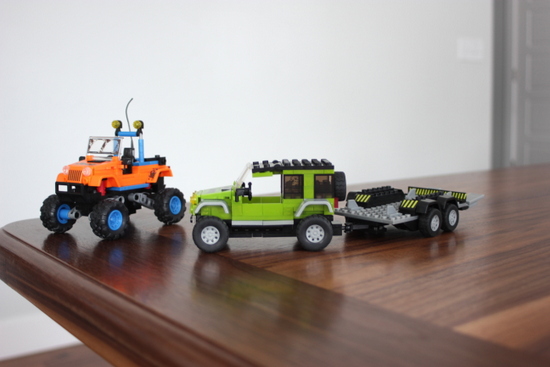 This set has been so fun for my boys – they have built and re-built their cars countless times in the last week. The set retails for $39.99, a great price for so many pieces and figures!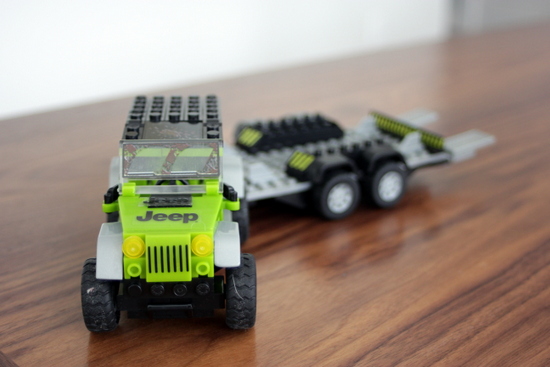 The set comes with a page of stickers to complete the Jeep vehicles. There are mud splatter stickers for the windshields and sides of the cars and Jeep logos for the front. So fun!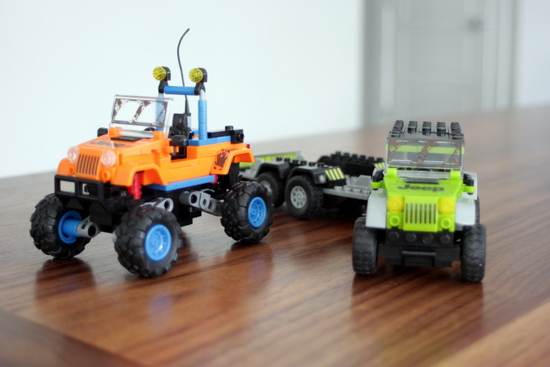 These cars have gotten tons of mileage this week and have driven over nearly every square inch of our house. I expect the weekend to be filled with more of the same great, old-fashioned, building fun thanks to Mega Bloks and this awesome set!
Keep up with Mega Bloks on Facebook, Twitter, and YouTube