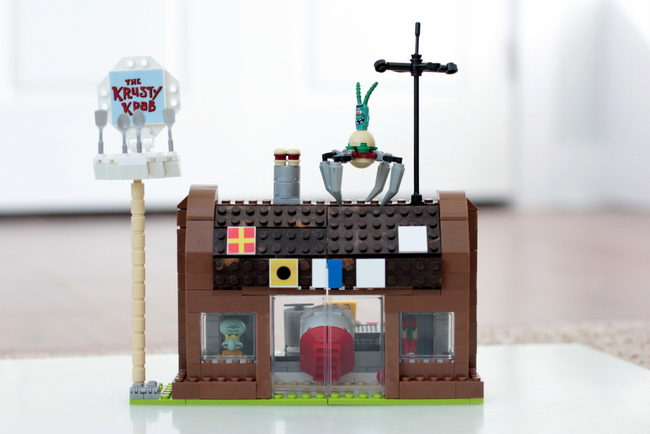 MegaBloks is constantly adding new sets to their extensive collection, and we were thrilled to try out two new SpongeBob SquarePants sets this month.
Elliot chose to build the new Krusty Krab Attack set – it's the famous SpongeBob underwater diner, complete with a tricky launcher to catapult hamburgers, plates, and other kitchen weapons flying toward the Evil Plankton who is out to steal the Krabby Patty recipe yet again! He'll never give up! He and his two buildable robot minions battle SpongeBob, Mr. Krabs, and Squidward.
This is what the diner looks like all closed up and in defense mode.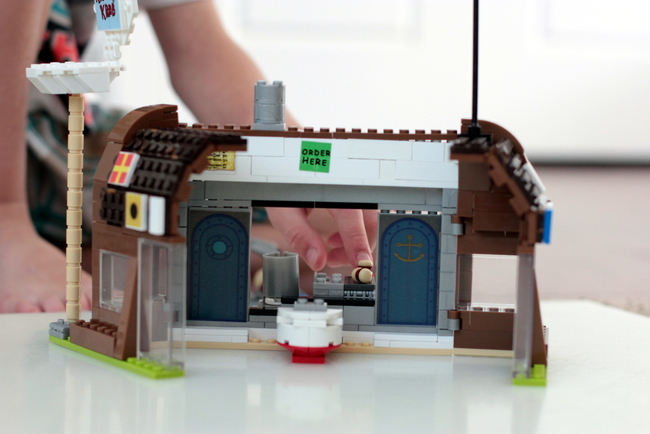 It opens up to reveal the launcher and all the familiar diner elements. We love moving parts and Mega Bloks' sets always have plenty of those – hinges, launchers, figures, all super fun stuff. My boys both loved the open/close action of the diner. It makes staging the altercation so much more interesting.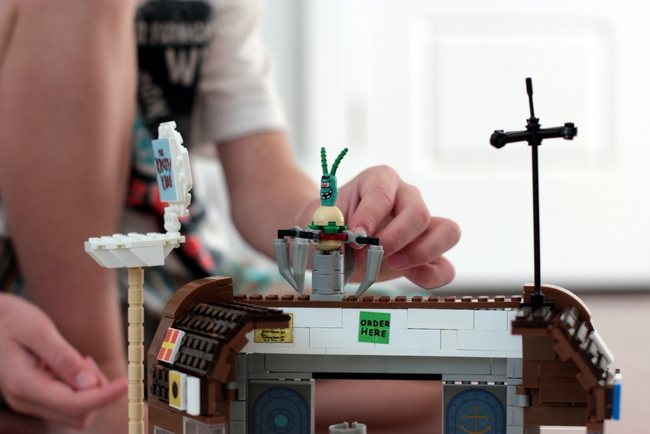 This set includes a bunch of figures – Plankton, two buildable robot minions, SpongeBob, Mr. Krabs, and Squidward.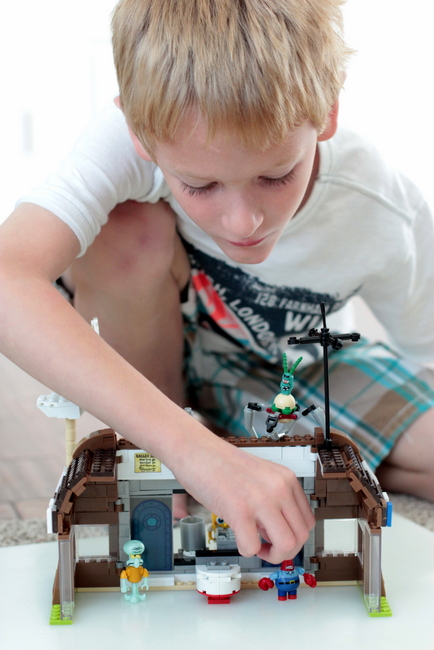 Because of all the moving parts and figures, this set has great play value – my two older boys are die hard building fans and sometimes they're not all that interested in actually playing with the set after it's built, but the two SpongeBob sets have gotten plenty of post-build play time for sure.
The set itself was simple to build, Elliot (7) did it all on his own without any help, a new development in our building block progression. Almost all the MegaBloks sets we've played with have nice big booklets with very large and clear step-by-step instructions so the building process is smooth and not frustrating for young builders.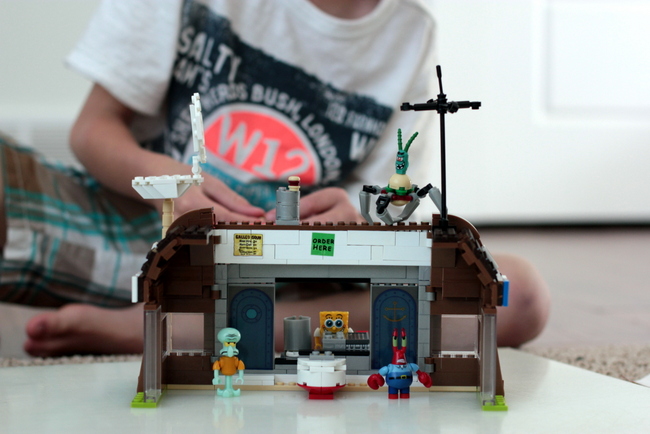 We've enjoyed this set so much, there are now a few other SpongeBob SquarePants sets on our Christmas list…
{I received this set free of charge to facilitate this review.}