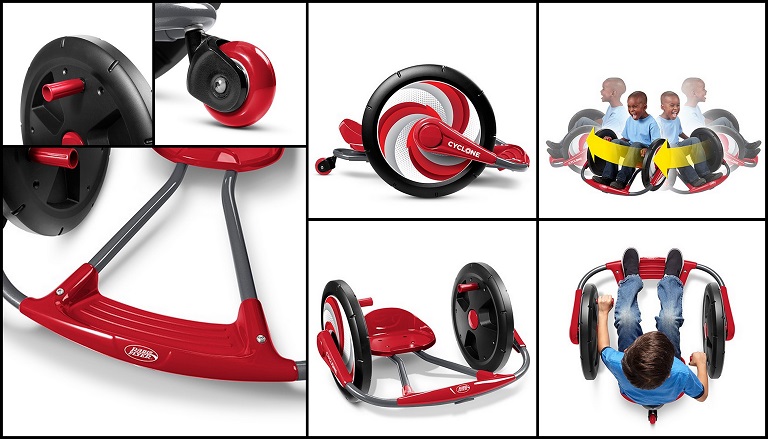 Now that it's finally spring, we've unearthed all our outdoor toys and are spending more time in the cool sunshine.
New this spring is
Radio Flyer's Cyclone
bike – it's different from anything we've tried before and we're loving it! With
arm powered action
instead of foot pedals, kids from
3 – 7 years
can
cruise AND spin 360?
. Going forward is just as easy as going in reverse, and with enormous
16″ wheels
, you get good distance and a
smooth ride
out of each revolution.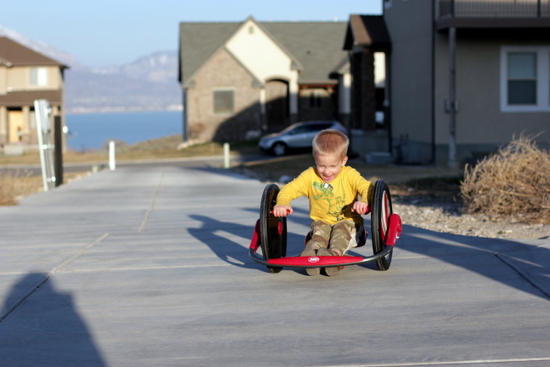 It's lightweight and easy to use, even for my 2 1/2 year old. He can't ride most other bikes, even toddler trikes, yet – his feet don't quite reach the pedals even though he's big for his age. But he has mastered the Cyclone in just a few days. He can reach the handles as well as my 7 year old, and can get going almost as fast too!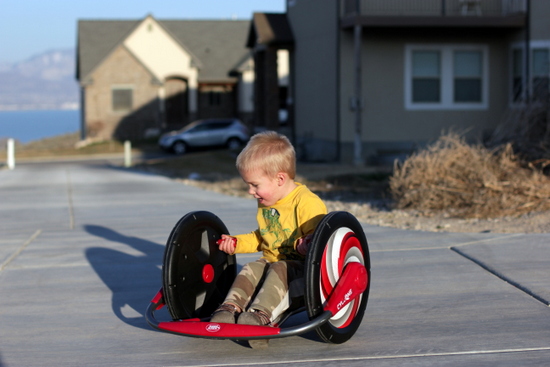 He hates to be left behind when the big boys get out their bikes. On the Cyclone, he can keep up and have fun too!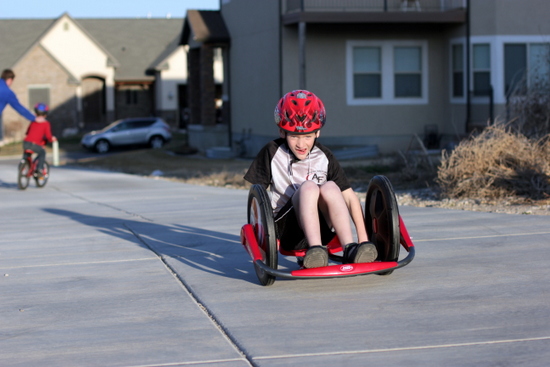 My favorite thing about the Cyclone is that it's fun for such a wide range of ages. All three of my boys, 2 1/2, 5, and 7 can ride. It's a comfortable and smooth ride and nicely different from their regular bicycles.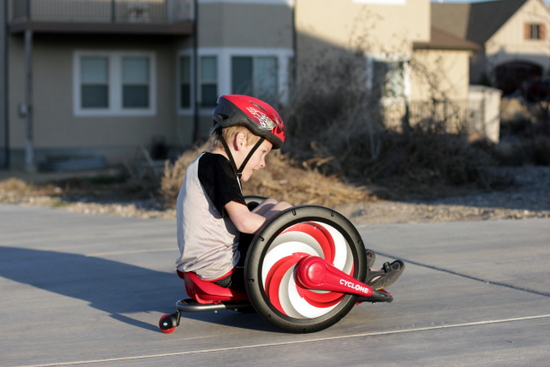 Elliot (7) got the hang of the arm powered action the fastest – he is a pro at spinning, turning, going forwards and backwards, and riding straight.
If you can't quite envision how the Cyclone works, check out this short demo video:
So fun!!
For more details, check out Radio Flyer on their website, Facebook, Twitter, YouTube, and Pinterest.
{Thanks to Radio Flyer for sponsoring this review!}