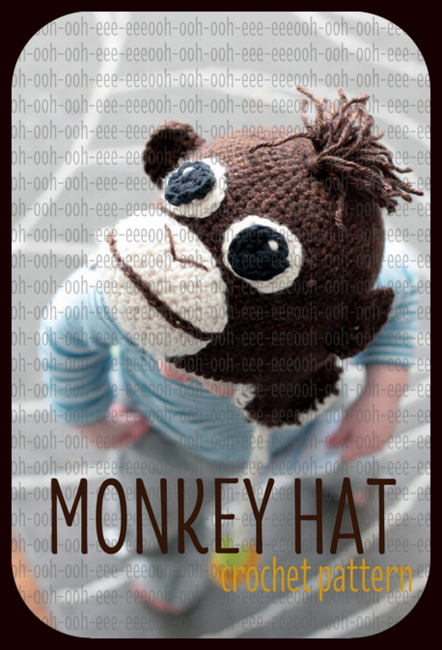 Remember the crocodile and fox hats I made a few months ago from Irarott Patterns? I made another one! This time it's the Ape/Orangutan hat and they're all three my favorites! I love the little bananas on the ends of the strings of this one, you'll see soon enough what I'm talking about.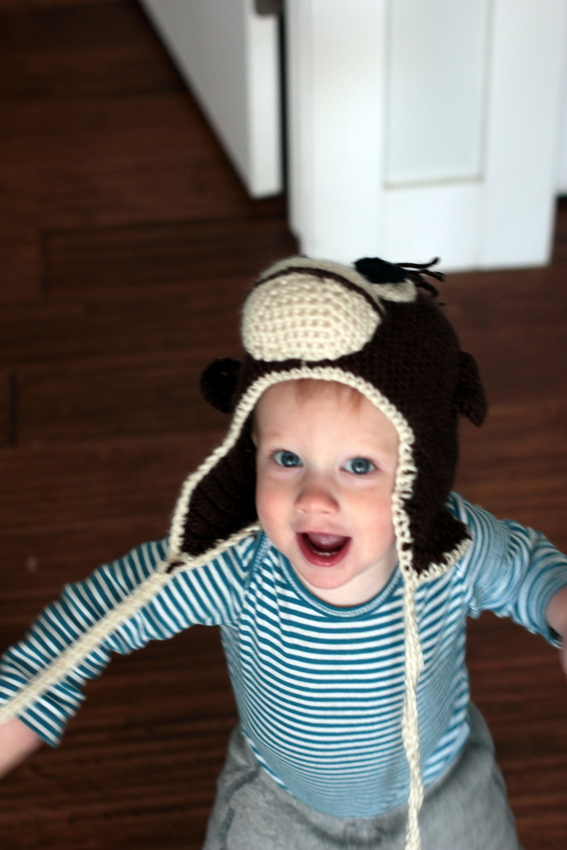 I tried to snap pictures of my little monkey in this hat but he was so fast and squirmy! He kept running away screeching, just like a regulation monkey would, hence the blurry photo.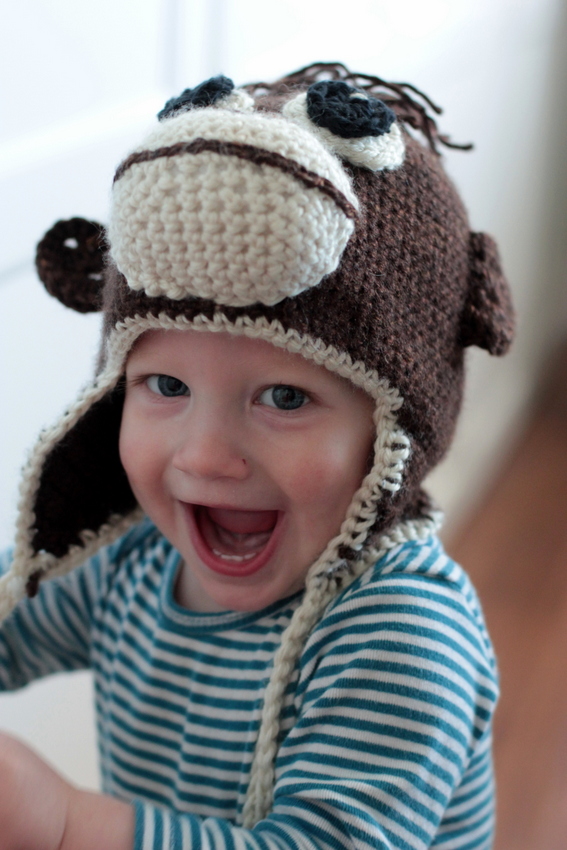 That's better, so adorable! I love the details on this hat – the muzzle, the ears, the eyes, the hair, the bananas! It's perfectly  designed and so easy to make.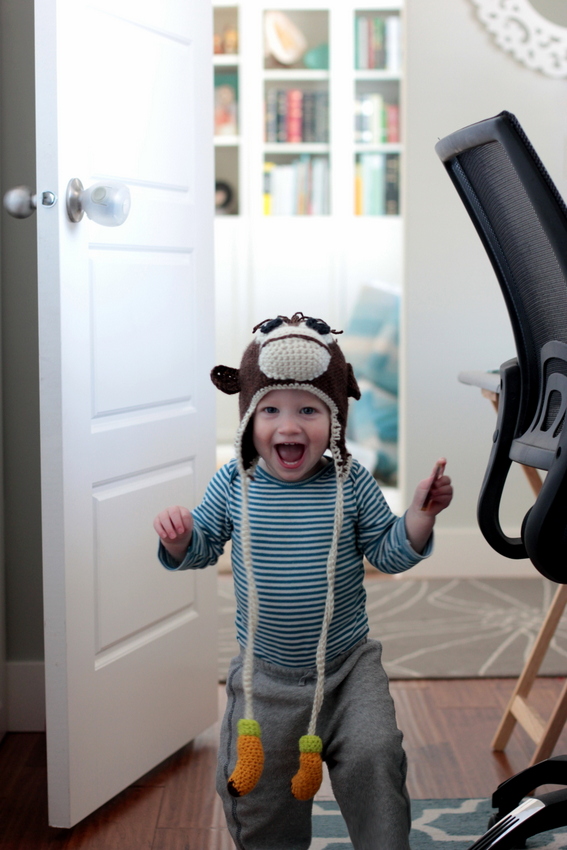 The bananas! See what I'm talking about, they're the perfect finishing touch and so cozy for his little hands to squeeze and stretch like he loves to do.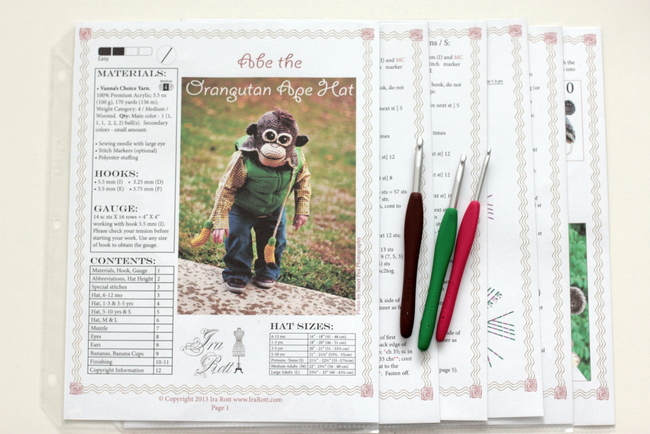 IraRott's patterns are phenomenal – they are so clearly laid out, expertly designed. Each size has its own set of instructions which makes following the pattern much easier and all the embellishments have both written and diagrammed instructions – I have an easier time following the written instructions, but looking at the diagram really sets it in stone for me. A quick glance at the diagram and I'm exactly sure what I'm making and how I'm making it. It's so nice to have both.
The instructions are full color and each size has its own color – so if you're making a size L, the number of stitches will always be in the same color and different than all the other sizes so it's easy to know which stitch number you need. That little detail saves me a lot of headache and time!
And there's a page with photos on how to sew on all the little elements to help you get it just right.
This is the third pattern I've made of hers and I love how easy it is to make something so awesome.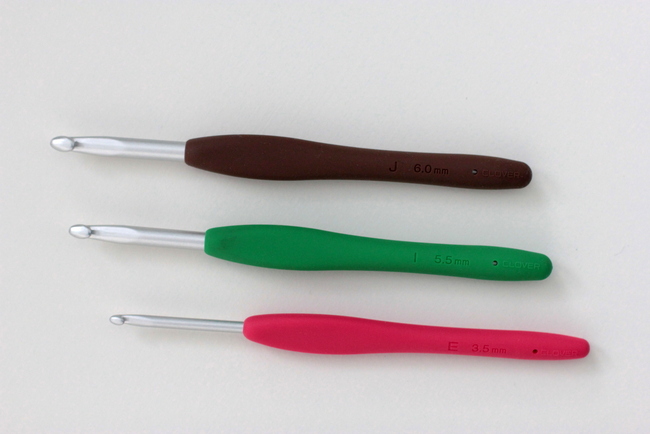 I had a little bit of extra help with this hat too, from these new Clover Amour crochet hooks. They're like the Mercedes of crochet hooks, for real.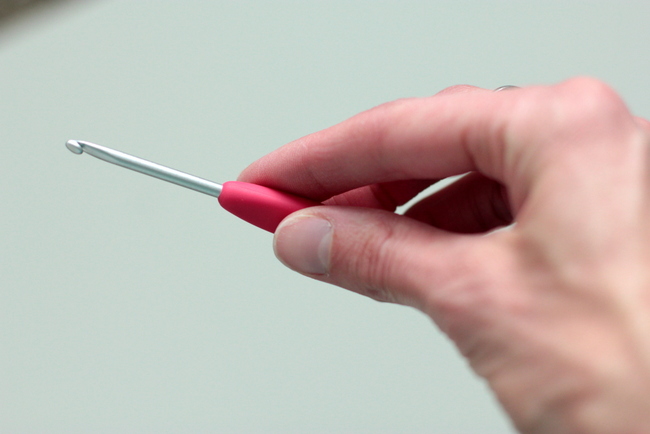 The handles are so comfortable and easy to grip, and I love that the grippy part starts about 1.5″ from the top of the hook – the yarn automatically stops where the grip starts which saved me some time. The yarn had less hook to slide around on so I could keep it up at the top of my hook and stitch faster.
And they come in a rainbow of beautiful colors. It's time to upgrade, girls!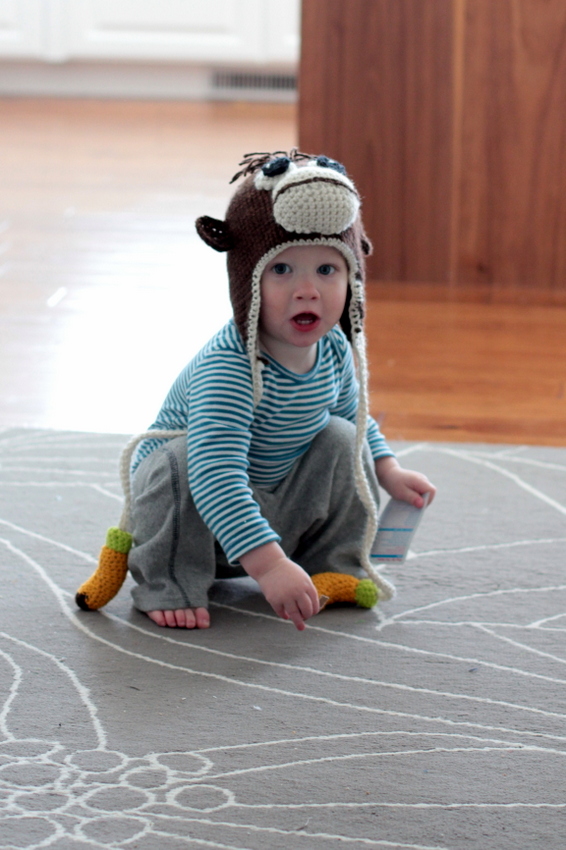 With those hooks and a perfect pattern, this hat was such a pleasure to make. Every little detail was so much fun and I'm planning a whole family of monkeys for this coming fall and winter.
Linus loves this hat too and is always yoinking it! Those bananas are too good to resist…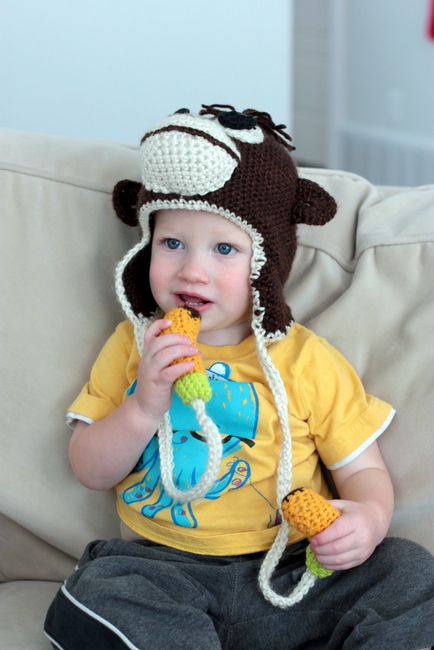 See?!? They're the perfect little comfort on a chilly afternoon. He loves to squeeze and munch on them.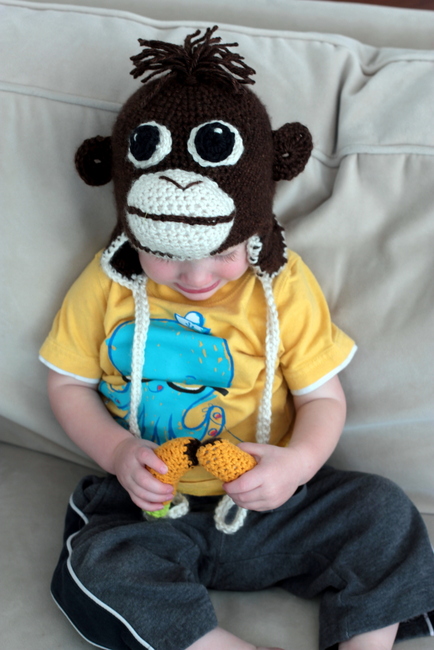 Look at that little monkey face – so adorable!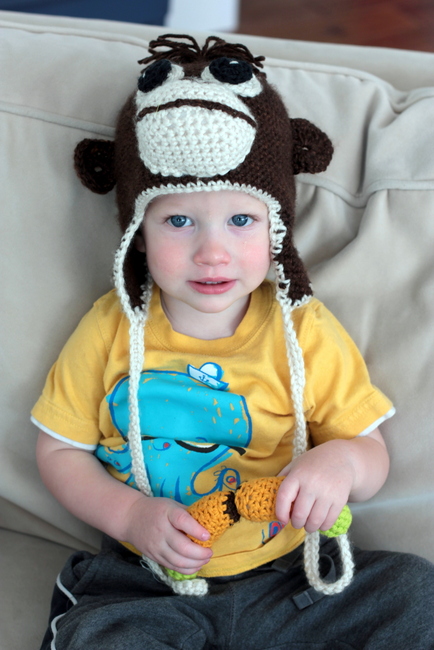 Click on over to the best animal hat pattern shop on the internet and buy yourself a pattern already! Now is the perfect time so you can get it all made up by the time fall returns. And while you're at it. enter to win the giveaway for some great Clover products! Details below…
ENTER TO WIN
Make a comment to enter the contest and earn additional entries for the following (make one comment per entry)
GOOD LUCK!