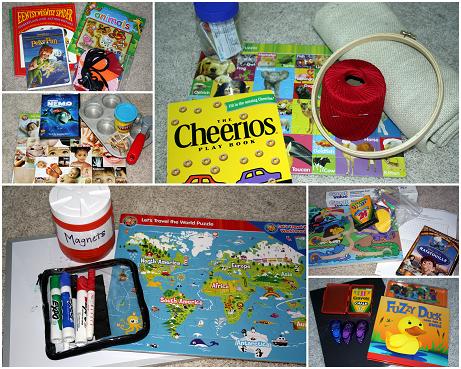 In preparation for our 850 mile road trip this August with 2 year old Elliot and 2 month old Gus, I came up with 6 activity bags to help Elliot stay busy and occupied for the 12 hours in the car.
We left at 3:30 in the morning (a great road trip tip, by the way…) so the kids slept for the first several hours and we almost made it half way before they woke up. The goal was for each bag to keep Elliot busy for 1 hour, and it worked pretty well.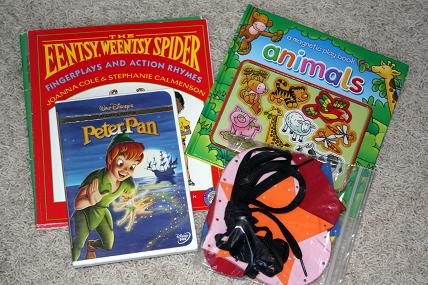 Activity Bag #1:
The Eentsy, Weentsy Spider: Fingerplays and Action Rhymes by Joanna Cole & Stephanie Calmenson
Peter Pan DVD
Lacing Cards
I've been wanting to learn some more of the fingerplays in that first book, and our road trip was a great place for that. Some of the activities in the bags were things I needed to help Elliot with, which was good because I was able to give him some one-on-one attention while Gus was sleeping.
We didn't get to the DVD because the magnetic animals book and the lacing cards were so much fun. I made the lacing cards before we left, and it was a quick and fun project. Here's how to do it:
Supplies
craft foam
hole punch
Cricut (or paper patterns)
scissors
shoelace, yarn, or string
Instructions for Easy Lacing Cards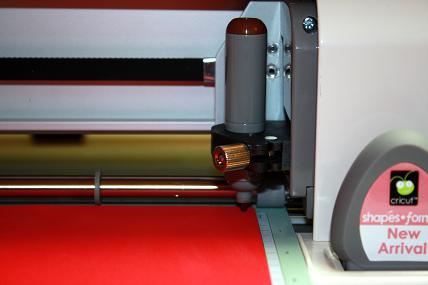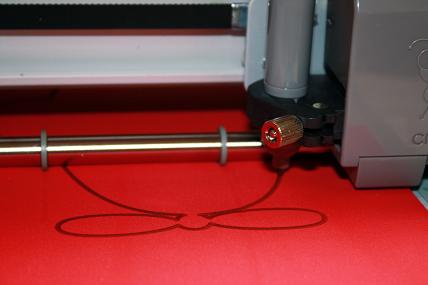 I used my Cricut Expressions and one of the Cricut markers to trace a design onto craft foam. I then cut the design out with scissors. (If I had the deep cut blade, I could have actually cut the design with the Cricut. It's on my wish list.)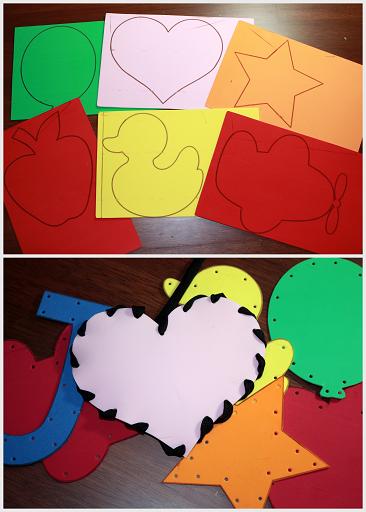 I used the New Arrival and George and Basic Shapes cartridges. Once the designs are traced with the Cricut and marker, cut them out with scissors, punch holes along the edges (I used a Crop-A-Dile Big Bite II), and go to town lacing!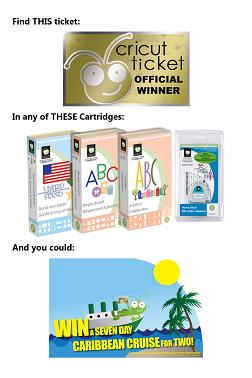 And don't forget about the Cricut Golden Ticket Scrapbook Cruise Giveaway contest going on now. Find a golden ticket in one of  4 new cartridges and you'll go on a 7-day Caribbean scrapbook cruise!
Bag #1 was a success! We were a little crowded with 2 car seats and me in the back seat of our Altima, but we made it work.
Here are my other Road Trip Kids Activity Bag ideas:
Road Trip Kids Activity Bag #2
Road Trip Kids Activity Bag #3
There are 6 total, so stay tuned!