Colder weather always makes me want to pull out my yarn, hooks, and needles. I go on the hunt almost every fall for new favorite hat patterns. I found 14 this season that I love and wanted to share with all of you!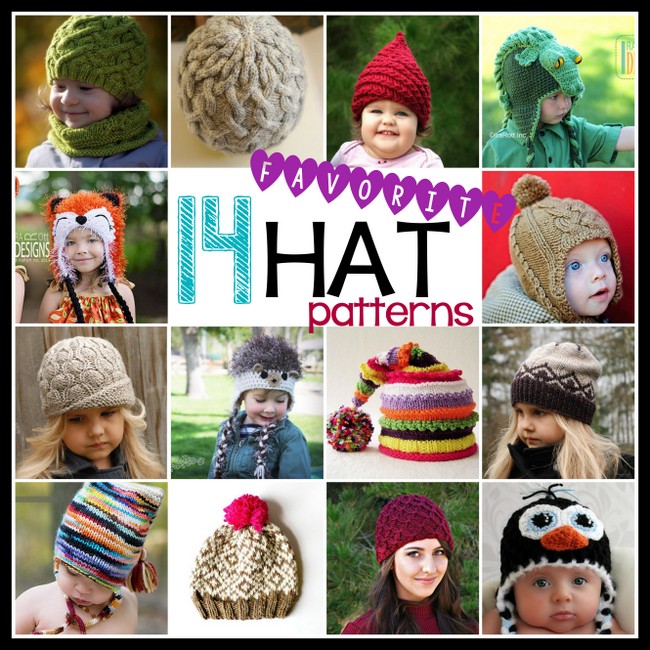 Here's what we have from the top:
Some of these shops have handfuls of patterns I love – some people are so creative!
Which is your favorite???