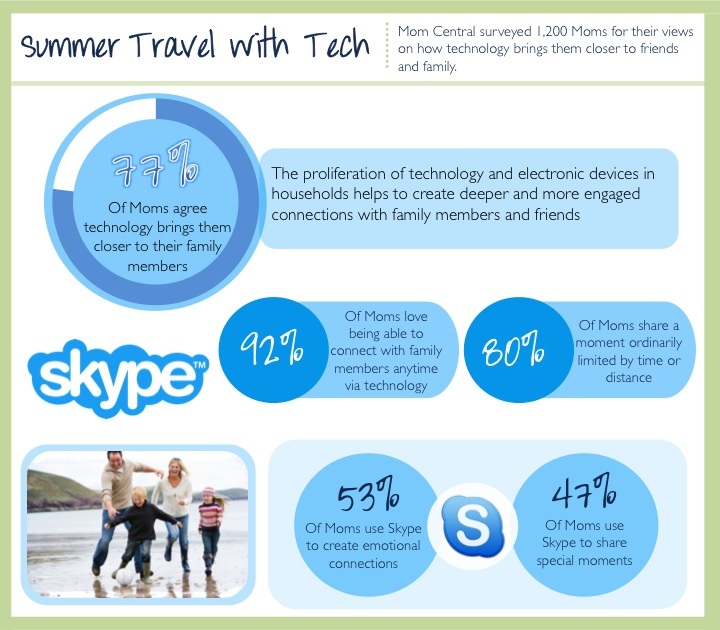 So far our summer travel plans have included visiting family in my home state of Oregon. The great thing about technology and Skype in particular is that our communication habits don't have to change while we're traveling!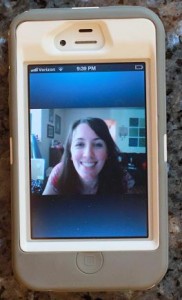 With the Skype app on my iPhone, I can still Skype my sister and all the other people I regularly video chat with even when we're not home. I've continued video chatting with both my sisters and keeping in touch through Skype, so we're not missing anything!
Traveling can make me feel a little uprooted and disconnected, but Skype makes it possible to still see all my favorite faces and can help me feel at home wherever we are.
We also left our home in the care of some able neighbors, and knowing that we can Skype at any time if anything is out of the ordinary or if she needs to show me something or ask a specific question. I feel so much safer knowing I can see exactly what's going on at home while we're gone.
As per the infographic, 77% of Moms think that technology brings them closer to their families, and I am a believer! Seeing AND speaking is so much better than just speaking. I absolutely use Skype on a daily basis to create emotional connections and share special moments with my family at home and while on vacation!
I participated in a campaign on behalf of Mom Central Consulting for Skype. I received Skype credits to facilitate my review and a promotional item to thank me for participating.