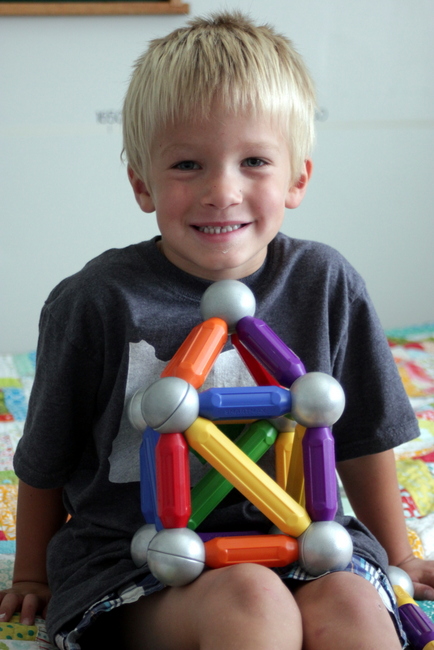 Does this look like a Smart Kid to you? He does to me!
And it's great toys like the SMARTMAX Build XXL set that has helped him and his two older brothers become that way – lots of exploring, playing, building, engineering, and problem solving, all done completely on their own through play.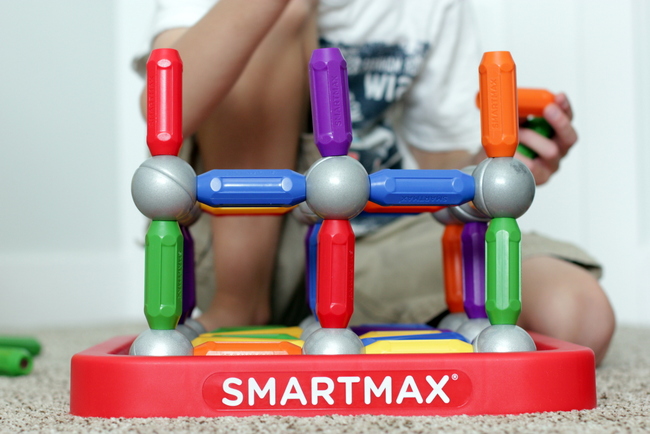 The SmartMax Build XXL set comes in a great square container with grids on the top of the lid and the underside of the bucket for building. They are so great for younger builders – they keep the pieces firmly in place and give an idea of how to start the foundation of a structure. It teaches the younger ones how a solid structure should be build – with lots of interconnected pieces on the very bottom.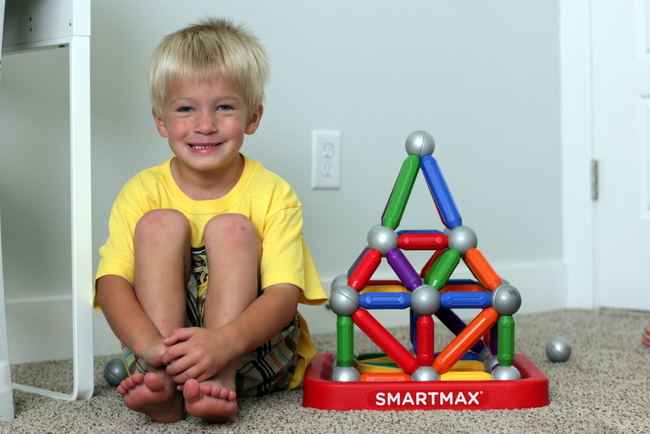 The set contains 70 pieces total with 20 metal balls, 38 medium length bar magnets, and 12 long length bar magnets.
All SMARTMAX sets are completely interchangeable – all the pieces can be used with any pieces from any other set.
The recommended age is just 1 year! I love that very most about this smart toy – the magnets are strong enough to build with but not strong enough to be harmful and because the pieces are so large they cannot be swallowed or even fit in a little one's mouth.
The pieces are the perfect shape and size for builders as young as just one year but also fun for older children too. My 8 and 6 year olds play with them just as much as the 2 and 4 year olds.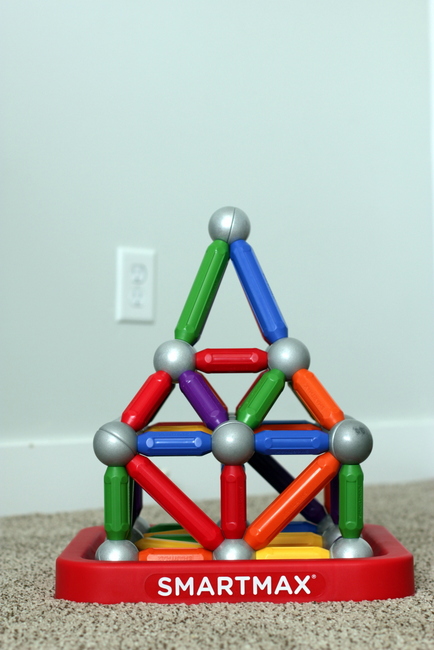 The building possibilities are truly endless, especially with the lid for stability. Children can build flat on the ground or up into the air and build pyramids, houses, roofs, cars, ball runs, slides, there are so many sets to choose from and they're all so different.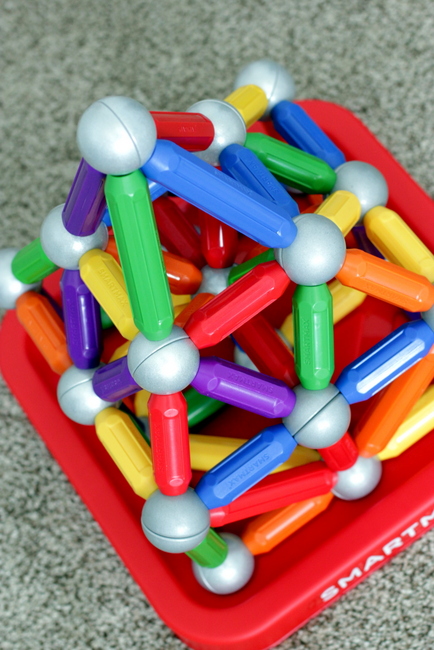 Warm colored bars attract cool colored bars so children can learn some color theory at the same time. The pieces are just the right length to make large but sturdy structures again and again.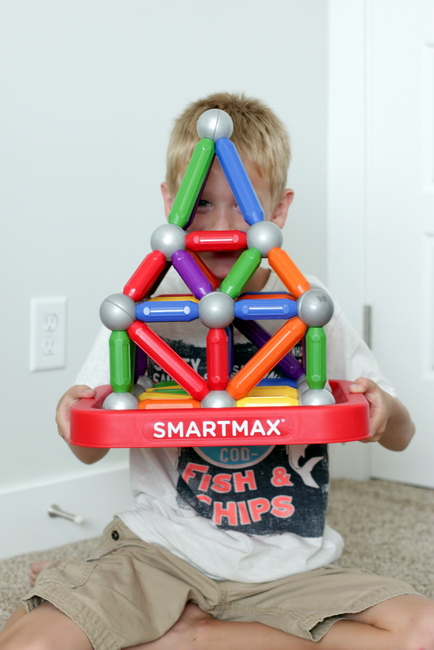 My biggest builder was the mastermind behind this creation – he put the longer bars in diagonally to strengthen the whole structure. They figured this out pretty quickly, that connecting the balls and bars at 90 degree angles made for a weak structure. The bar bracing it at 45 degrees makes it so much stronger. AND, the longer bars are stronger magnets than the shorter ones so they can support more weight in general.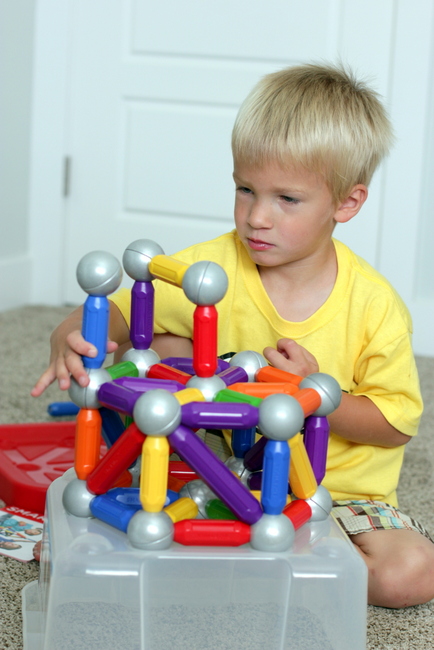 The bottom of the box also has grids for building – there are plenty of pieces for two children to be building at the same time, so creating grids on the box AND lid was a brilliant idea. Linus is so focused when he builds!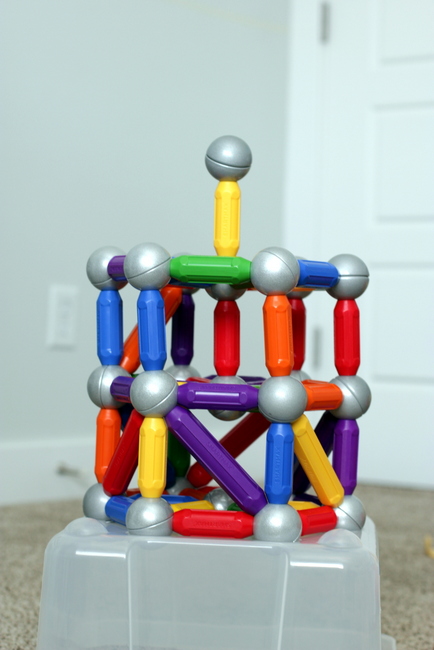 Viola! A masterpiece to be proud of!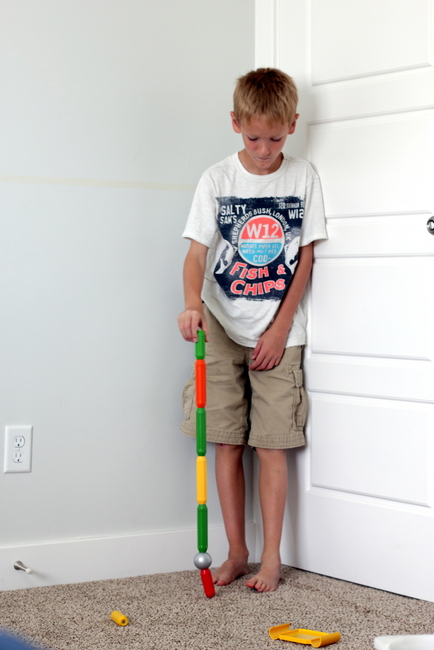 Elliot has found more imaginative uses for the bars and balls – this is a "thing finder," as he calls it. He searches the house for tiny pieces of anything magnetic to pick up. It's a little embarrassing what they have found…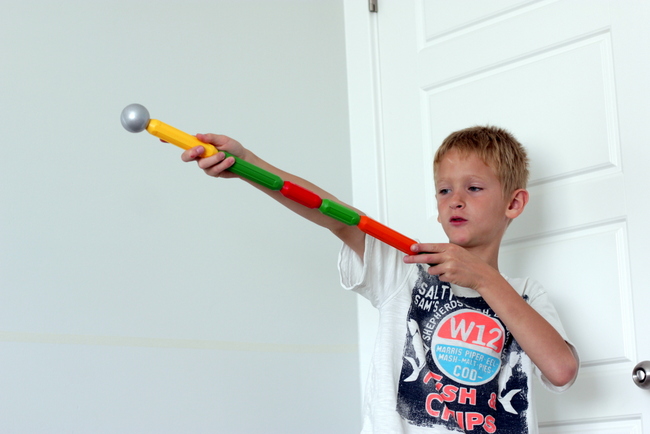 A weapon, of course…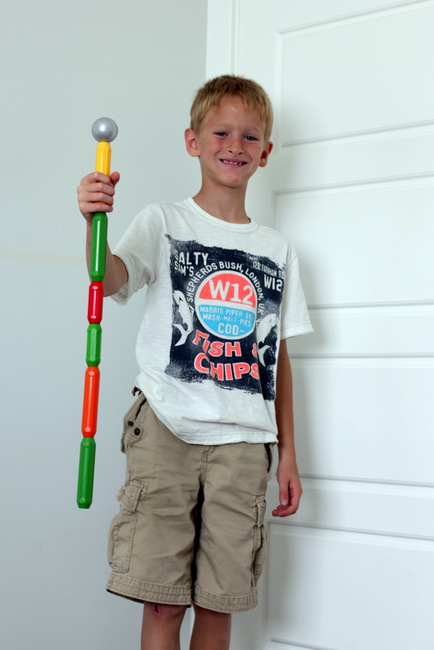 And a magic staff, which he says turns one animal into another. Watch out for Elliot,  The Amazing Transformation Magician!
We love everything from SMARTMAX – the vehicles sets, ball run sets, and basic sets, they are all super smart and so much fun!
{Thanks to SMARTMAX for sponsoring this review.}