Ready for another smart toy? This one is one of my favorites.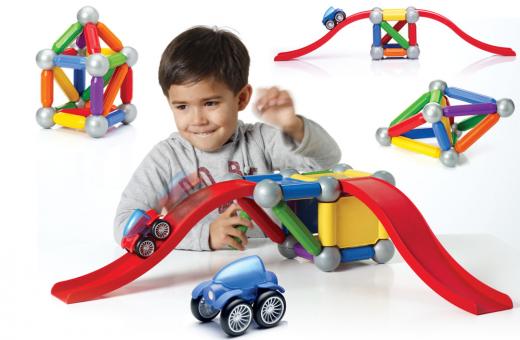 It's called the SmartMax Basic Stunt set and it's so much fun!
The SmartMax brand is all about magnetic discovery. The parts and pieces are colorful and hard wearing, come in bright colors, and the pieces are large enough to be safe for children 2 years old and a little younger I think. My youngest is 21 months and he loves building with these magnets.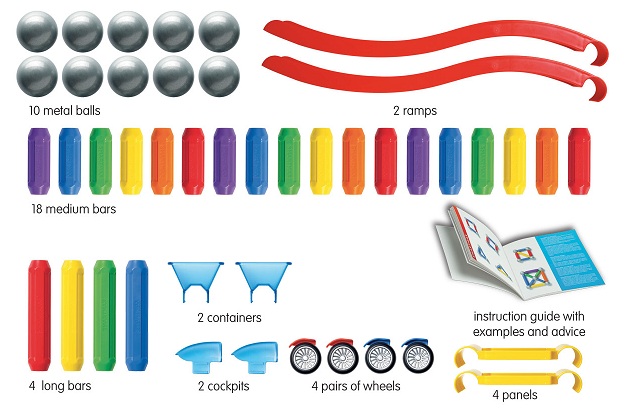 SmartMax magnets come in short, medium, long and curved bars and metal balls. To add to the fun you can get panels, ramps, and tons of different add on sets to build cars, trucks, airplanes, and more. Plus you get a little booklet to give you some ideas to get started.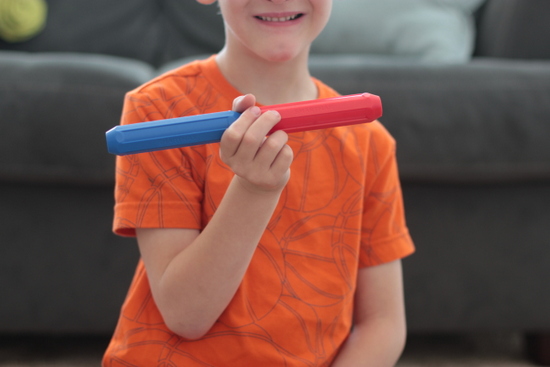 The way the magnets all connect is so smart – warm and cool colored bars will connect to each other.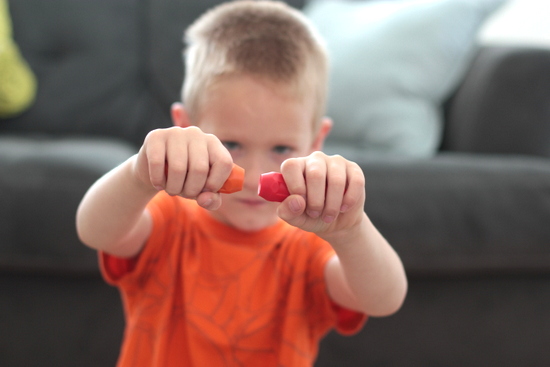 But warm colored bars won't connect to other warm colored bars and cool won't connect to cool.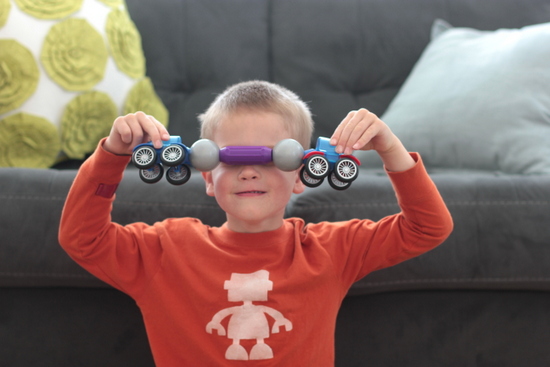 The balls connect to all other pieces and the little cars are so fun! The center part is a short bar and the wheels and the container or cockpit pieces snap right on to the bar.
SmartMax magnets are safe and fun for kids of all ages – all three of my boys have played with these magnets non-stop and they are almost 2, 4, and 6. Each one definitely has different building abilities, but they all have fun!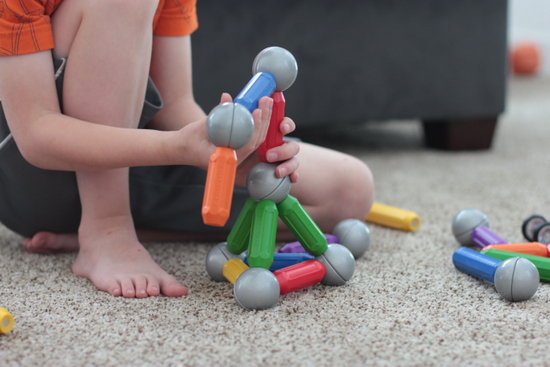 Elliot, my 6 year old, has been getting really creative. Today he built a crane,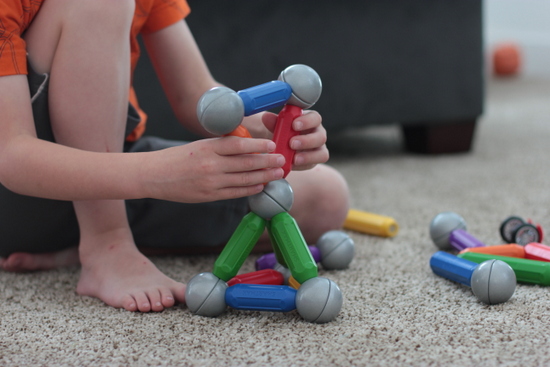 another kind of crane,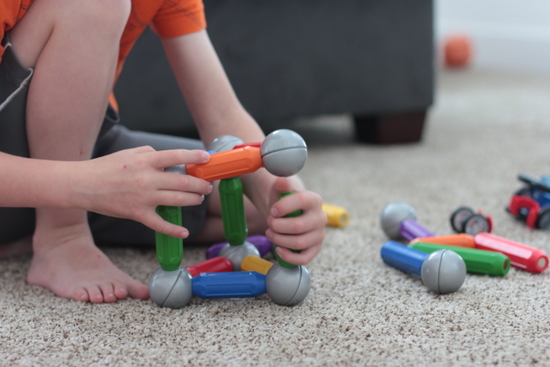 a little box house,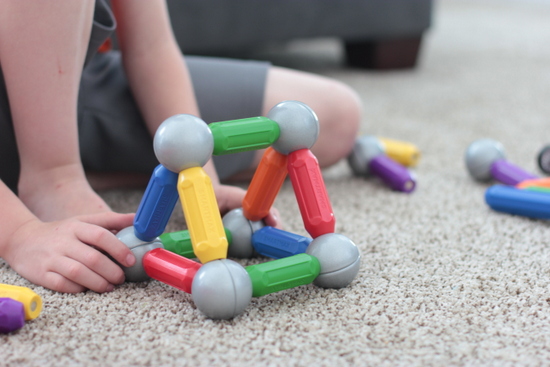 and this one he called a basket.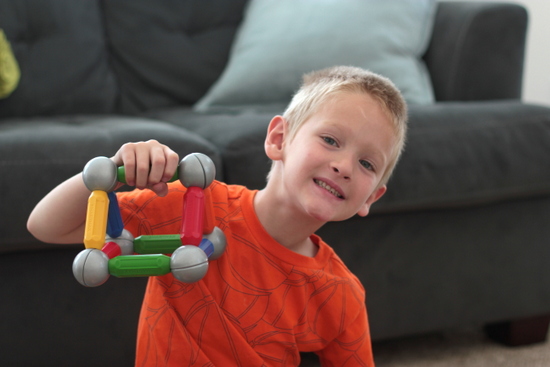 Cause you can pick it up and carry things in it!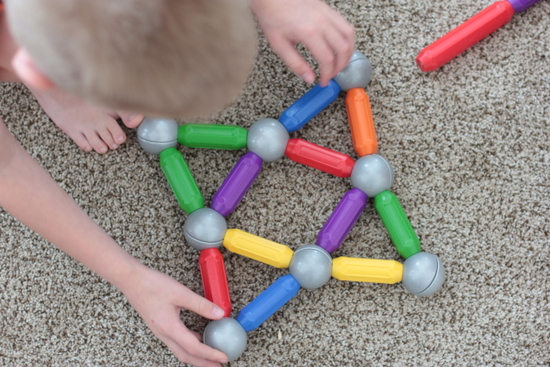 He also loves to build more complicated flat designs like this fun star. The possibilities and creative ideas are endless.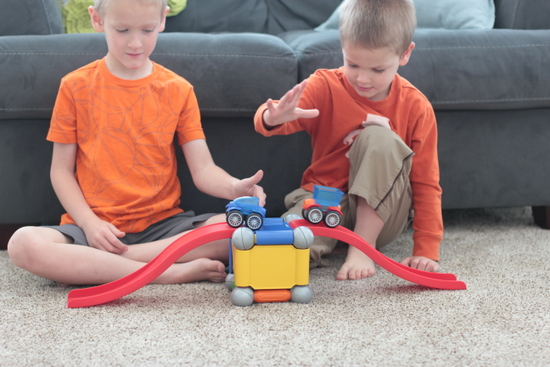 And the Basic Stunt set comes with ramps and panels too – the panels hold the bars more rigid and the ramps connect on to the short bars for two awesome car slides. They love to build the cube, attach the ramps and panels, and race those little cars. Who's going to win this time?!?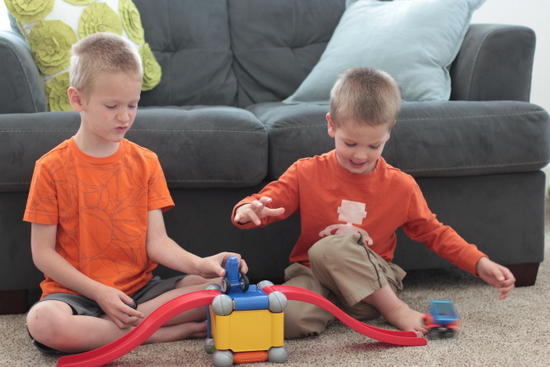 Such a simple concept has been perfected in this toy – the pieces are the perfect size for all ages, so colorful, and I love all the vehicle extension sets. I don't think we could ever get enough of this toy!
I really love how this super fun toy is also a great way to teach about warm vs. cool colors and magnetism.
How about all this building in real time:
As far as magnet toys go, this one is definitely smart – with no choking hazard, dozens of extension sets and pieces, and a child's imagination, this toy entertains all three of my boys and challenges their dexterity, creativity, and motor skills. It's perfect!
VanillaJoy received this product for review purposes. Thanks to SmartMax for sponsoring today's review!