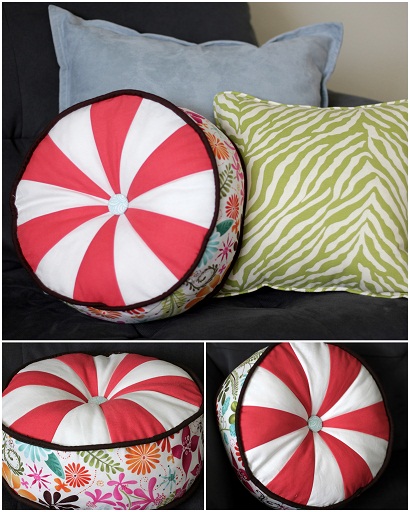 Sprocket Pillows…from CluckCluckSew…my new favorite thing!
I wanted to introduce some coralish pinky into my blue/green color scheme, but this may be a little too much. You think? (It's a watermelon color, not red…)
I LOVE this pattern, and I'm going to make another one today (they're so easy, maybe an hour in the making, especially if you don't do piping, which I'm not going to do this second time around.)
This time I'm going to do a reversible one with blues on the front and greens on the back with the same multi-color strip for the center.
I also made that green zebra stripe – tutorial coming soon.
I'm in love with making pillows – they're so fast and easy, my kind of project right now!