Strawberries are starting to sort of go on sale in stores, and that means SUMMER IS COMING! Not a moment too soon…
I dug some frozen strawberries out of my freezer to clear some space and make some cooked jam. Strawberry is one of my favorites, and using ClearJel is so much cheaper than pectin. It can be difficult to find, but it's relatively inexpensive. Just make sure you buy the Regular and not Instant kind for canning.
Here's a document from the Skagit County Extension Service all about canning with ClearJel.
If you've never made cooked strawberry jam, this is your summer! It's easy. Here's what you'll need:
strawberries – washed and hulled
sugar
lemon juice
pectin or clear jel (I use  ClearJel. The substitution is 7 T. for one package of pectin)
pint or half pint canning jars
lids (I used Tattler's reusable canning lids)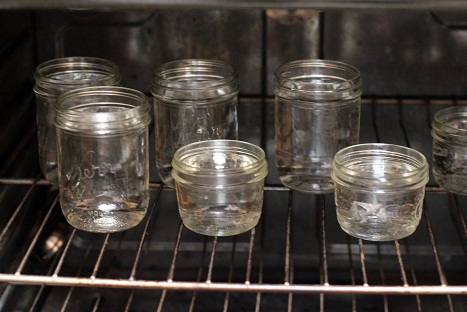 Make sure your jars are clean. Fill them with hot water and put in a 200 degree oven until you're ready to use them.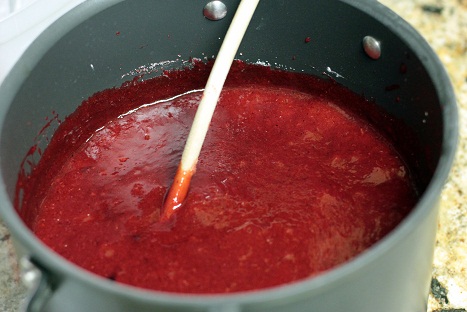 Cook the strawberries down in a nonreactive stock pot. Here's the recipe:
Prepare boiling water bath canner. I actually use a steam canner so I wait until I'm about halfway finished because the water boils so quickly.
Add to stock pot:

5 c. crushed strawberries (crush washed/hulled strawberries with a potato masher)
1/4 c. lemon juice

Bring to a boil.
In a large mixing bowl, combine 7 c. sugar and 7 T. Clear Jel. (If you're using pectin, add it with the strawberries and lemon juice.)
When strawberry mixture comes to a full rolling boil, add sugar/ClearJel mixture.
Return to a full roiling boil and boil for 1 minute.
Remove from heat.
Fill jars, wipe rims, screw on lid with ring, and process.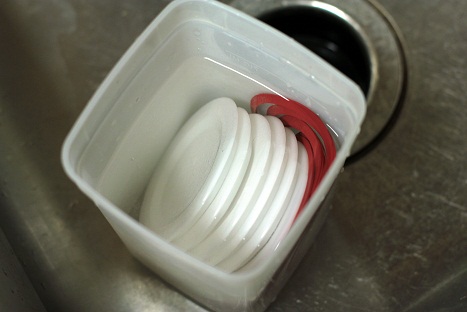 These are the reusable canning lids, and I had great success with them. Just put them in warm water first to soften the rubber seals.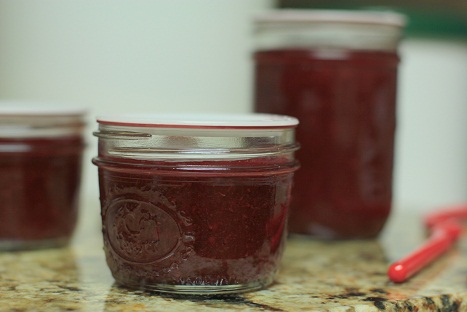 Remove the rings after the 24 hour cooling period. Label, store, or consume.
I LOVE JAM!!!